The Brigham and Women's Hospital Internal Medicine Residency is committed to providing the training and resources needed to prepare graduates to be exceptional clinicians, and to be prepared to tackle individual and societal healthcare challenges as leaders in academic medicine.
The core of the program is comprehensive clinical training and education, working with world-renowned faculty in academic medicine. Building on the strong base of clinical reasoning, we aim to provide individualized career mentoring for residents as well as abundant opportunities to gain the skills needed to impact healthcare in a variety of ways. The vast number of researchers specializing in everything from Medicare organization and healthcare policy to personalized medicine to oncologic immunotherapies allows for trainees to experience the breadth of research within academic medicine. Additionally, we have multiple tracks within the residency, such as the Global Health Equity Track and the Management Leadership Track, that enable residents to work with policy and clinical experts both here and abroad.
The main structure of the residency is providing Interns with principle responsibility for all aspects of patient care, and evolving into teachers and leaders in later years of residency. The Junior Residents take on the role of teachers and team managers and Senior Residents assume additional leadership roles as triage supervisors, off-site chief residents, with more time to focus on scholarly work matched to their individual career path.
Throughout our residency, we emphasize humanism both with our patients and our residents. From guided trips to the Museum of Fine Art to the monthly humanism curriculum, we focus on maintaining the well-being of all those who are involved in healthcare. And our residents carry this emphasis with them, continuing to participate in extracurricular activities and spending time with their loved ones and families outside the walls of the hospital.
We are committed to attracting and promoting housestaff that reflect our mission and the diversity of the broad diversity of the patients we care for.
Why did you choose to train at BWH?
Top tier program with the most supportive environment and absolutely no cut-throat nature. Focus is on excellent patient care and learning rather than breaking you down. Wonderful colleagues
Why did you choose to train at BWH?
Exceptional clinical training, unparalleled opportunities, fantastic global health and health equity training
Why did you choose to train at BWH?
Brigham combines rigorous clinical training with the support and schedule you need to be a whole, happy human outside of medicine. You can do anything here, and you will be supported!
Why did you choose to train at BWH?
There's a culture of love within the program, especially within the primary care community that I thought would be really important to center on in my medical training.
Why did you choose to train at BWH?
I chose BWH for its exceptional clinical training in a collaborative environment, broad range of research exposure, and opportunities to grow as a medical educator.
Why did you choose to train at BWH?
A major reason was the primary care track. I have enjoyed having a smaller network of people within the larger program who love primary care and who are passionate about social justice and health equity.
What do you love most about the Brigham Family?
Having co-workers who not only want the best for patients and their families, but also for their colleagues and daily provide support for each other to ensure this is realized.
What do you love most about the Brigham Family?
The common thread amongst trainees, faculty, and staff is kindness and empathy, which is so important with the constant challenges you can face practicing medicine.
What do you love most about the Brigham Family?
We take our jobs seriously without taking ourselves too seriously.
What do you love most about the Brigham Family?
The culture that recognizes the humanity and complexity of patients and providers.
What do you love most about the Brigham Family?
We get to do something meaningful for people every day. Watching my co-interns and residents take care of patients is one of the most transformative professional and personal experiences of my life.
What do you love most about the Brigham Family?
Everyone has their own focus and ability to contribute to making medicine (and the world) more equitable and just. We are all able to uplift and encourage each other in whatever we choose to do.
What do you love most about the Brigham Family?
I am particularly impressed by the open communication between residents, chiefs, and program/hospital leadership, which has been an effective way to implement meaningful changes.
What do you love most about the Brigham Family?
When you're Family, you never worry alone
What do you love most about the Brigham Family?
It is such a vibrant community of talented residents who advocate for their patients and colleagues!
In response to rapid and dramatic changes in the face of healthcare, the Brigham has created a number of novel focused training experiences. Categorical, primary care, medicine-pediatrics, and medicine-dermatology interns can apply for entry into our innovative tracks:
Entry into each of these pathways is limited to BWH interns. Follow the links above for more information.
In addition, we have launched a program with the Harvard Business School for selected residents to extend their training and attain both ABIM-certification and meet requirements for an MBA. This program is called The John McArthur Program for Medicine Leadership in honor of Professor McArthur's contributions to high quality healthcare.
The vast majority of the Brigham residents participate in research during residency in one way or another (including basic science, clinical science, education, global health, and other individually crafted projects). All residents have access to outstanding research opportunities and with the help of faculty and program director mentorship, including Becky Baron, the Associate Program Director for Scholarship, they can easily be matched with research mentors.
For those residents with prior basic/translational laboratory experience and/or interest in pursuing an investigative career as a physician-scientist, the Brigham and its affiliated academic partners are particularly fertile ground. Most trainees launch such careers through the standard categorical track (three years) or as subspecialty short-trackers (two years). Selected residents with an interest in genetics may opt to pursue a specialized track in Medical Genetics. Additional information can be found here.
The Clinical Investigation Pathway is a specialized pathway within the residency program designed to support residents who are interested in clinical research careers. The Brigham has a rich tradition of practice-changing clinical investigation, and is the home of many large-scale, longitudinal epidemiologic studies and clinical trial organizations, including the Physicians' Health Study, Nurses' Health Study, Women's Health Initiative, and the TIMI Study Group. By providing the building blocks and environment to facilitate clinical investigation during residency, the goal of the CIP program is foster the next generation of leaders in clinical investigation. Additional information can be found here.
Hemi-Doc Program
Selected physician-scientist candidates with established investigative activities may be considered for the Brigham's unique Hemi-Doc program, through which residents can continue their academic work during scheduled three- or six-month interruptions, which will extend training to four- or five-year deviation. Entry into this program requires advance approval from the program director, research mentor, and the American Board of Internal Medicine.
Our program is not interested in resting on its laurels. While we have a tradition of excellence, we are always looking for ways to improve. Programmatic change is steered by grass-roots resident involvement, which is supported by attentive faculty leaders and backed up by a generous department budget. Below are a few of the many innovative programs our residents participate in.
Integrated Teaching Unit (ITU)
The Integrated Teaching Unit (formerly Intensive Teaching Unit) is a core general medicine rotation for all housestaff that was the result of an innovative research project in medical education. The service is uniquely designed to provide more time for teaching by creating a team structure that allows for more clinicians to care for each patient. The team is comprised of two attendings (one generalist and one specialist), two residents, four interns and two medical students; the teams have the same cap as the GMS teams, which results in fewer patients for each intern and more time to be present on rounds. The team is led by one the residents, with the other resident focusing on the more mundane tasks enabling the interns to focus more on their presentations and learning from the attendings and teaching resident.
One of the incredible strengths of the ITU is the ability to learn from multiple senior clinicians discuss patient care approaches, and teach about physical exam findings, cost-effective medicine and clinical reasoning on many patients. Additionally, having a specialist on the services allows for a unique insight into that specialty's approach to patients and consults. Finally, the Chief Residents also rotate as attendings on this service.
Subspecialty Longitudinal Ambulatory Clinic
As part of the ambulatory medicine curriculum, junior residents can elect to participate in a second and novel weekly clinic with a senior subspecialist. Current longitudinal clinics include, but are not limited to: cardiology, endocrinology, gastroenterology, genetics, hematology, infectious diseases and pulmonology.
Brigopedia
Brigopedia was developed by housestaff as an interactive educational website to coordinate curriculum and content over three years of training and beyond. Some of the useful resources include:
Noon conference videos
Easily accessible procedure guides
Brigham guidelines for common medical problems
The Brigham Intern Manual to help acclimate interns to Brigham and the variety of rotations
Variety of note templates, checklists and other resources
Night Float Curriculum
Developed by recent graduates and actively maintained by the current housestaff, the Night Float Curriculum is an innovative approach to making night float rotations more educationally valuable. The curriculum consists of more than twenty case scenarios designed to be worked through in resident-intern pairs. Each scenario begins with a common overnight page and walks through the diagnostic and therapeutic steps to be taken and is followed by an evidence-based approach to the problem.
Focused Residency Pathways
Multiple pathways have been developed (and will continue to emerge) as Brigham residents and faculty address new societal challenges precipitated by rapid changes in the healthcare delivery system. Examples include Medicine-Genetics, Global Health Equity, Medical Leadership and the John McArthur Program for Medicine Leadership. Each of these programs was designed by residents and attest to the proactive role trainees take in leading program innovation.
Social Justice Curriculum
This series began in 2009 and was developed by one of our alum, Dr. Jennifer Brody. Dr. Brody has worked to create a new longitudinal curriculum in this field to help primary care residents better understand the interactions of social inequalities and health. The curriculum is taught by a wide range of clinical and research faculty, as well as community advocates and practitioners, during ambulatory rotations throughout the 3-year primary care residency, and it was recently adapted and implemented as part of the categorical ambulatory curriculum as well. The program includes lectures, workshops, clinical electives, and community site visits designed to enhance residents' capacity to care for vulnerable and underserved patients in our community.
Humanism in Medicine
Brigham places a strong emphasis on humanism and has a dedicated curriculum for all interns and junior residents. Interns meet once a month in small groups to go through readings, articles on burnout resiliency, and have facilitated discussions around stressors and coping strategies that housestaff face on the wards. The curriculum is extended into junior year, where the focus is on leadership and the responsibilities that come with it, particularly modeling an environment that facilitates vulnerability and authentic engagement in patient care. Additionally, all residents have free access to the Museum of Fine Arts, have facilitated teambuilding exercises at the Museum during their integrated teaching unit experiences, and have reflective explorations at the Museum with their humanistic curriculum group once during their intern year.
The Brigham Medicine Internship and Residency provide the clinical excellence, collaborative environment, and rich resources necessary to assemble the foundation for a productive and satisfying career in academic medicine. The ingredients of our multidimensional Mentoring Program, include individualized career advising, devoted faculty mentors, paired senior resident "Big Sibs," exceptional local educational and research partners, and flexible electives to explore clinical, educational health policy, and investigative careers. Not surprisingly, BWH graduates have gone on to establish innovative academic niches, including medical anthropology, medical management, medical editing/journalism, and medical economics, among other hybrid fields. Please feel free to explore the links below to learn more.
Residency Application Process
Internship and residency applications are only accepted and reviewed through ERAS.
Application to the program should be made no later than October 1st. For applications submitted on time, letters can be added until November 1st. Applications must include the following in order to be considered complete:
Application form
CV
Personal statement
Dean's letter (MSPE)
Medical school transcript
Three letters of recommendation
USMLE transcript (Step 1)
Massachusetts State STEP 2 Requirement
Please note that prior to enrollment in any Massachusetts residency program, all interns are required to have passed both parts of USMLE Step 2 (CK and CS) by the time they apply for their limited license (i.e. in Spring of the match year). Our strong suggestion is that all of your exams be completed and available for review by the date match lists are submitted. Please be aware of this requirement and plan your exams accordingly.
Primary Care Candidates
Candidates applying to our Primary Care tracks must apply to both the DGM and HVMA programs, as well as the Categorical program. All applicants selected to interview on a Primary Care day will also be scheduled to interview on a Categorical day (generally done on two adjacent days).
Neuro-Preliminary Candidates
Neurology candidates applying for a preliminary year in medicine who are selected for an interview will receive an invitation through the BWH/MGH Harvard Neurology Residency Program. Interviews through Neurology qualify for ranking on our program's Preliminary rank list. Candidates do not need to interview for the Preliminary track in addition to the Neurology interview.
International Medical Graduates
All applications are judged equally without regard to the nation of medical training. International Medical Graduates must have ECFMG certification and a completed ERAS application. Historically, successful applicants have USMLE (Steps 1 & 2) scores of above 260 and documentation of prior clinical training in the US or Canada. On average, IMGs with extraordinary qualifications make up 1-3 interns per year. If accepted, BWH will sponsor either an H-1 or J-1 visa.
Residency Interviews
Invitations for interviews are issued only after the applicant's file is completed and reviewed by members of the Internship Selection Committee. If special personal or financial circumstances arise requiring early notification with regard to an interview, an applicant may contact the Medicine Residency Office to request early application review.
NRMP Codes
Categorial: 1265140C0
Preliminary: 126540P0
Preliminary – Neurology: 1265140P1
DGM Primary Care: 1265140M0
HVMA Primary Care: 1265140M1
Medicine – Pediatrics: 1265700C0
Medicine – Dermatology: 1261785C0
Application Frequently Asked Questions
Why did you choose to train at BWH?
The people! It's true what everyone says -- people here are incredibly kind and caring and when you're working long hours during residency it really does make all the difference. I also felt like I could tailor the experience here to my interests as they evolved over the course of residency.
I chose to come to BWH so that I could train with co-residents, fellows, and faculty members who share the same core values. As a group, these individuals were all invested in training capable physicians while also helping residents develop into effective educators, advocates, and researchers. When I met current residents or graduates from the program, they invariably told me that being a part of the Brigham Family had helped shape them into the physician they had hoped to be. I was amazed at the energy and enthusiasm with which they talked about their experience. It seemed like a truly special place and I have absolutely found that to be the case. I continue to be inspired by my co-residents every single day and remain so grateful for the opportunity to work alongside them.
The biggest thing I was looking for when I applied to residency was the opportunity to train in a supportive environment that would simultaneously challenge me to grow to be the best doctor I can be. I also looked for institutions that both respected and supported residents who were interested in primary care, so finding that much of the program leadership, including Joel, Maria, and Marshall all practiced primary care in their careers was inspiring. Finally, I wanted to have the option to balance my clinical training between an academic setting and the community, which BWH allows us to do given that we are at the main hospital for the majority of our inpatient time, but I still am able to practice primary care in a federally qualified community health center in Dorchester.
I chose to train at BWH because of the outstanding clinical training coupled with infinite resources and support to thrive in whatever you are most passionate about, be it research, global health, medical education, and if it is something novel, our leadership will guarantee the resources to help achieve it
I chose BWH for its exceptional clinical training in a collaborative environment, broad range of research exposure, and opportunities to grow as a medical educator.
During my interview at BWH, residents and faculty emphasized the program's commitment to excellence, but also to maintaining our own humanity so that we can grow to be brilliant physicians that still care, hurt, and cry with their patients. That message resonated with me, as I wanted to train hard, but also be able to remember the reason I went into medicine in the first place by the end of these 3 years.
BWH invests heavily in the future of every single trainee, irrespective of what that future might look like. Leaders throughout all realms of healthcare – clinical medicine, research, health policy, advocacy, global health, education – live right here at the Brigham, and I think this speaks to the institution's emphasis on training not only outstanding clinicians, but also future leaders in medicine.
I have always wanted to combine a career of clinical medicine with health policy and management. I chose to train at the Brigham because I knew that I would have a strong clinical skillset coming out of the program. Given my policy interests, I also knew that the Brigham and the broader HMS community was home to scholars and executives who have made a significant impact on American healthcare policy. It's been a privilege to count these individuals as mentors and friends.
BWH is a leader in global health equity, and I was attracted to Boston for its community of organizations centered on social medicine and gender equity. But regardless of your passions, Boston has so many hospitals and universities, it feels like there's endless opportunities to connect across the city. It's also been fun to leave the city to explore hiking and coastal towns in Cape Cod, Vermont, New Hampshire, and Maine.
Excellent clinical training with a strong emphasis in having interests outside of typical clinical practice, whether it be healthcare leadership, health policy, social justice, biotech industry or basic science research you will be strongly supported and receive the resources you need to thrive. The opportunity to also receive an MBA or MPH is also unrivaled
What do you love most about the Brigham Family?
I imagine many of us will say the same thing, but the people are what I love most. I have made some of my best friends in this program and am constantly inspired by the people with whom I get to work everyday. We are all very much committed to taking the best care we can of patients, and that shared mission shines through. It's a special place to be able to come to work everyday.
I love how everyone is so incredibly supportive and interested in learning and teaching. In addition to everyone having such diverse clinical interests, I love that most have extra-clinical interests, whether that be research, advocacy, health services delivery, start-ups and many more! It's such an incredible privilege to work and learn in this community.
I love that there is a shared sense of always wanting to do what is best for the individual patient while also working to help address broader injustices. The moment I was most proud to be a resident in our program was when six interns organized and led an institution-wide peaceful demonstration, "BWH for Black Lives" in June 2020. Furthermore, residents in our program always support one another and embody those qualities that make for an effective learning environment where we can all grow and improve together even during exceptionally challenging times like the current pandemic. This mentality fosters a collaborative culture that allows us to learn from one another and develop into effective physicians, educators, innovators, advocates, and leaders who go on to work in many different arenas. Regardless of the specific next step after residency, graduates of our program carry that sense of community with them and use it to help create positive change in the world. I truly cannot imagine a more close-knit community and that connection between members of the Brigham Family lasts a lifetime.
Everyone here is just exceptionally hard-working and doing their best to treat their patients and each other with kindness and respect. The residents see their job as active mentors/teachers for the interns and no one is left to worry alone. This is not a place where your work and learn in isolation. While many people are interested in Onc/Cards/Science there is so much diversity beyond this in people's interests and goals. It is just a wonderful and motivating place to train.
Each resident I've worked with at the Brigham - PGY1, 2, or 3 - has been completely supportive of me as a new intern. There are no mistakes in your seniors' eyes, just learning opportunities. The residents are great at what they do in the hospital - thoughtful, diligent, dedicated. But even more importantly, they are kind people who support your life outside the hospital. They're critical and vocal about socially unjust systems. They will advocate for you just as much as they'll advocate for their patients.
The Brigham Family really does feel like a family to me. No one ever worries alone. We work hard daily to provide the best care for our patients, and we prioritize taking care of each other too. I look forward to going to work, largely because I look forward to spending the time with my colleagues; I know that I am going to be surrounded by compassionate, humble, innovative, motivated, and supportive individuals who inspire me daily. Who knew that residency could be so fun!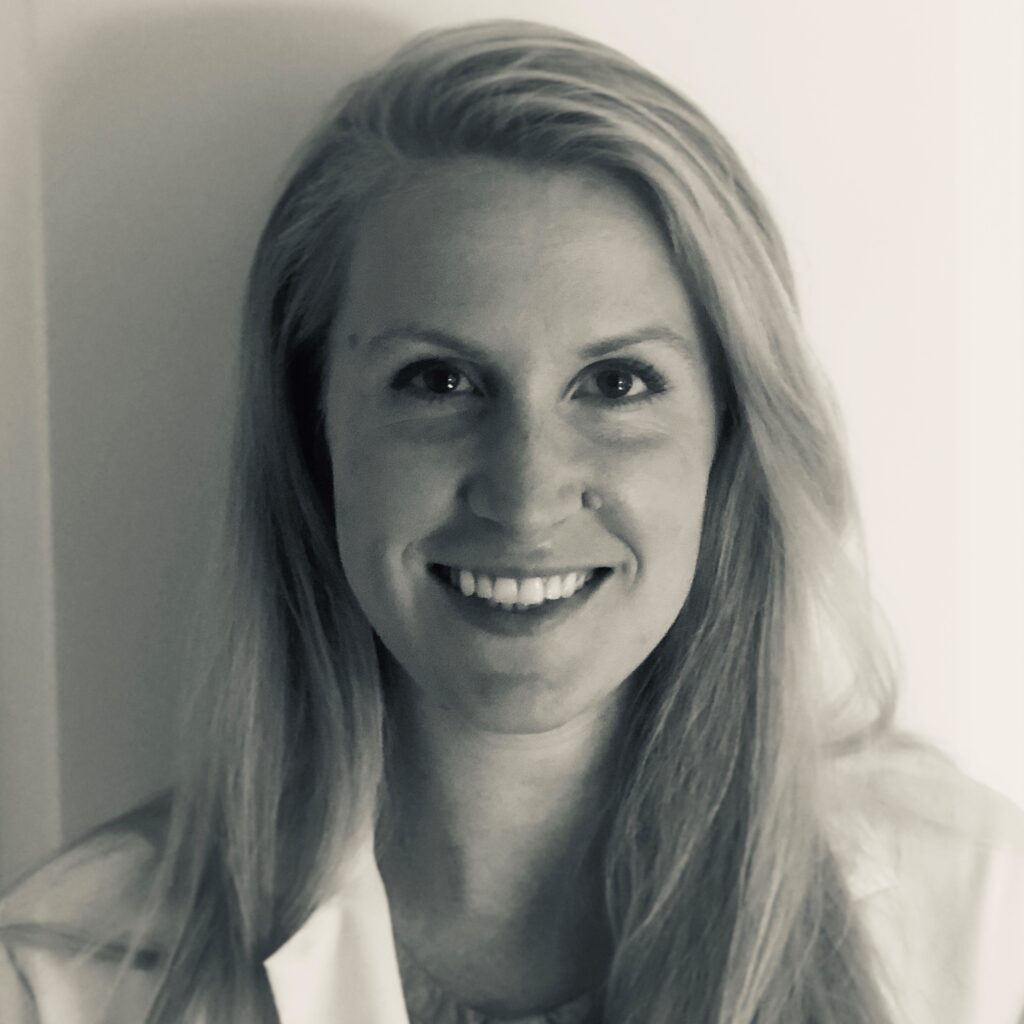 Medical School: Tufts University School of Medicine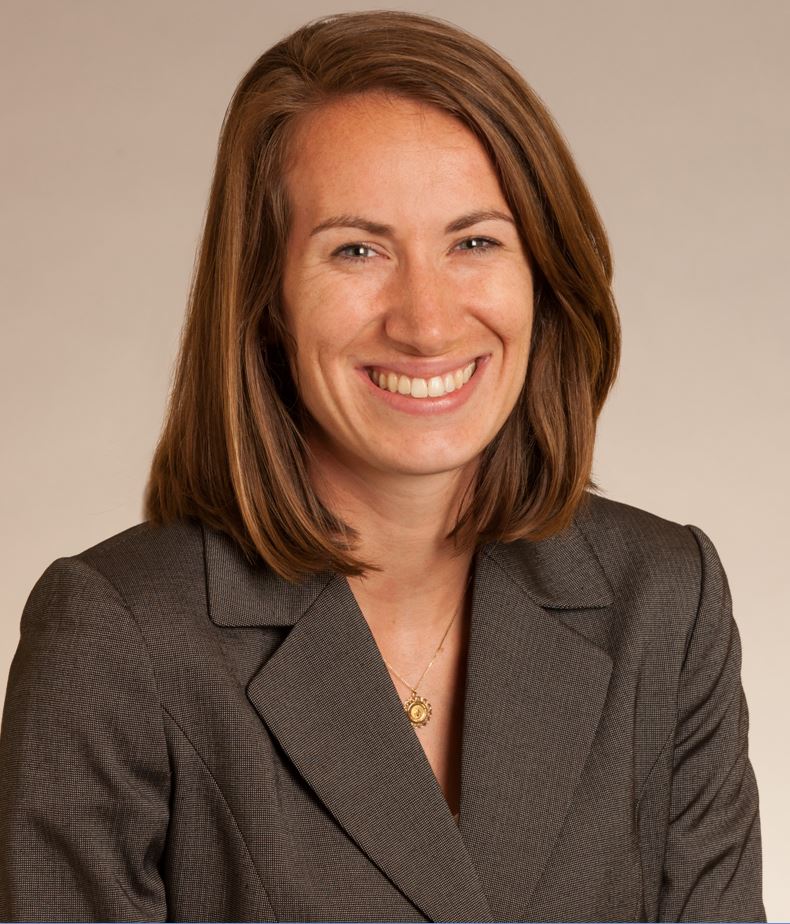 Medical School: Emory University School of Medicine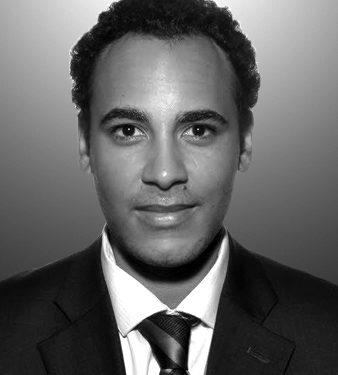 Medical School: University of California, San Francisco School of Medicine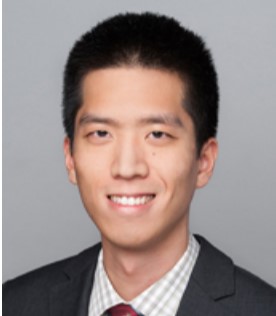 Medical School: New York University School of Medicine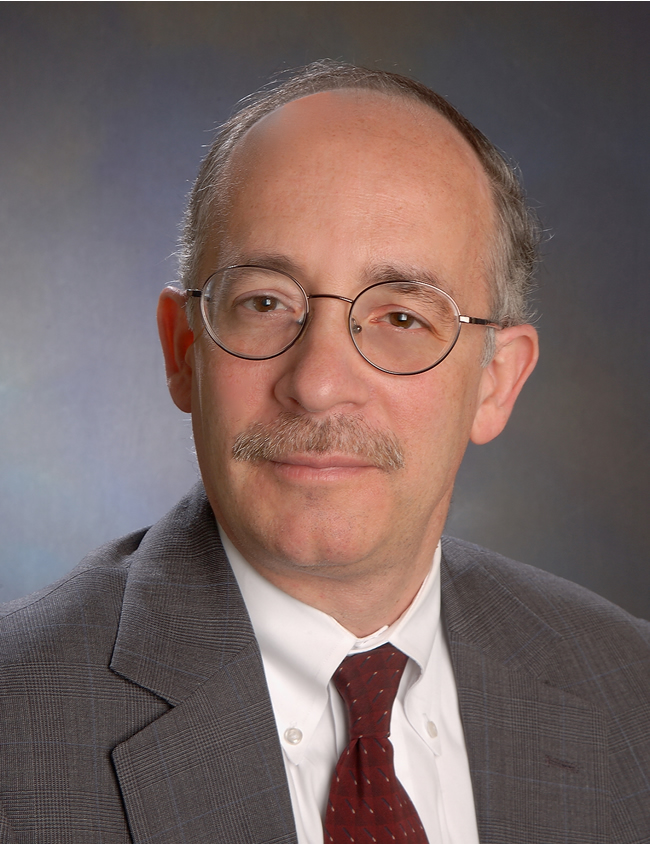 Chairman, Department of Medicine
Professor of Medicine, HMS
Director, Internal Medicine Residency Program
Vice Chair for Education, Department of Medicine
Associate Professor of Medicine, HMS
Associate Program Directors
Associate Program Director for Scholarship
Director, Science in Residency Pathway (SiR)
Assistant Professor of Medicine, HMS
Associate Program Director, VA Affairs
Veteran Affairs Boston Healthcare System
Assistant Professor of Medicine, HMS
Associate Program Director for Wellness
Assistant Program Director, Medicine-Pediatrics Residency Program
Instructor in Medicine, HMS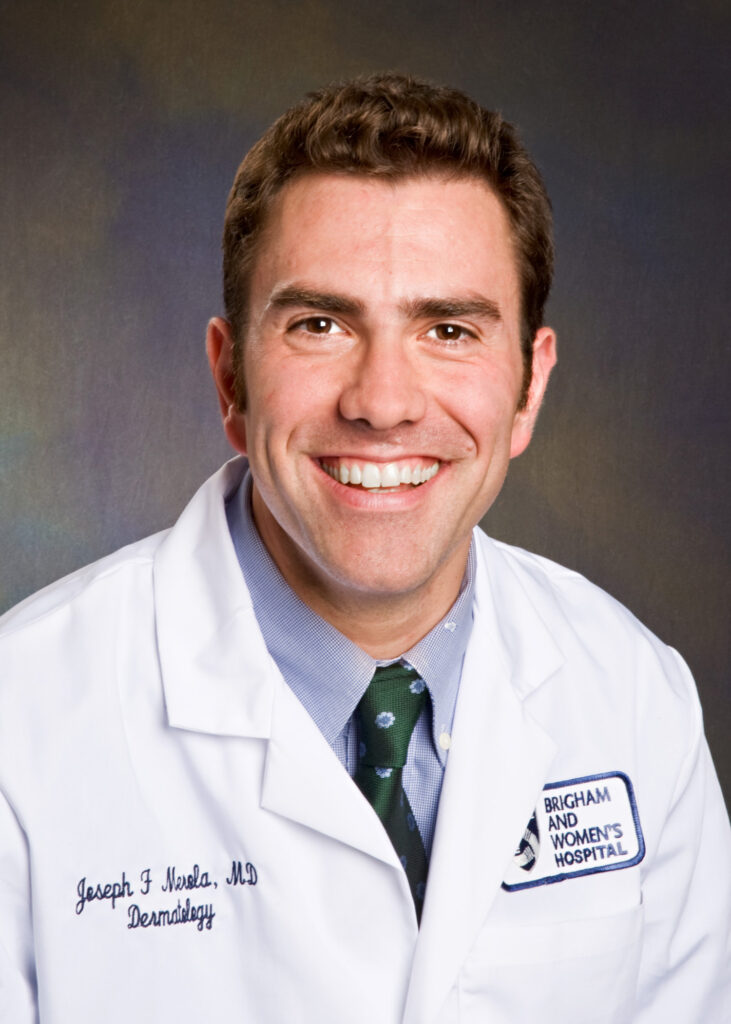 Associate Program Director, Medicine-Dermatology Combined Residency Program
Associate Professor of Dermatology, HMS
Associate Program Director, Medicine-Pediatrics Residency Program
Assistant Professor of Medicine and Pediatrics, HMS
Associate Program Director
Assistant Professor of Medicine, HMS
Director, Howard & Doris Hiatt Global Health Equity Program
Associate Professor of Medicine, HMS
Scott Schissel, MD, DPhil
Director, Preliminary Residency Program
Chief, Department of Medicine, Faulkner Hospital
Assistant Professor of Medicine, HMS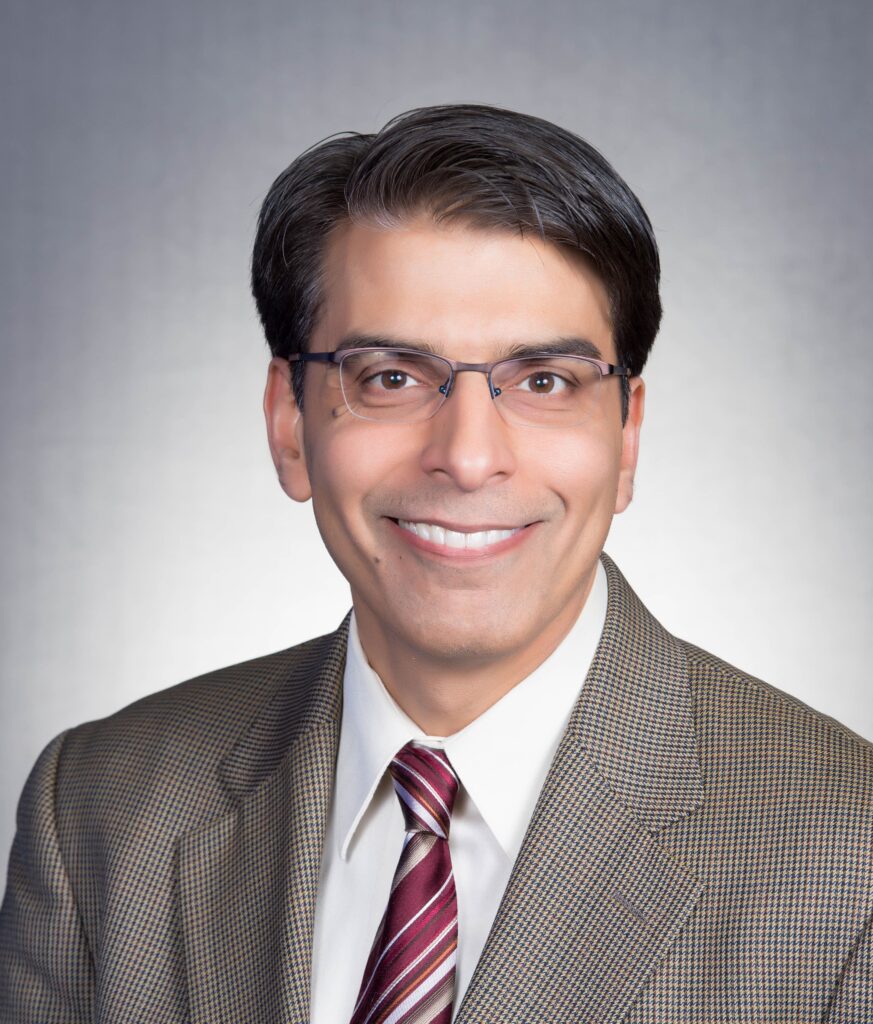 Director, Medicine-Pediatrics Residency Program
Assistant Professor of Medicine and Pediatrics, HMS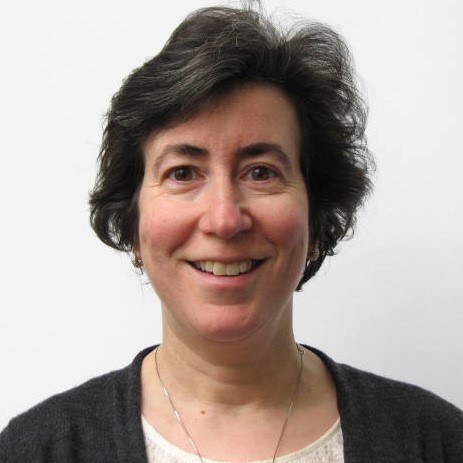 Director, BWH Residency Program in Primary Care and Population Medicine at HVMA/Atrius Health
Assistant Professor of Medicine, HMS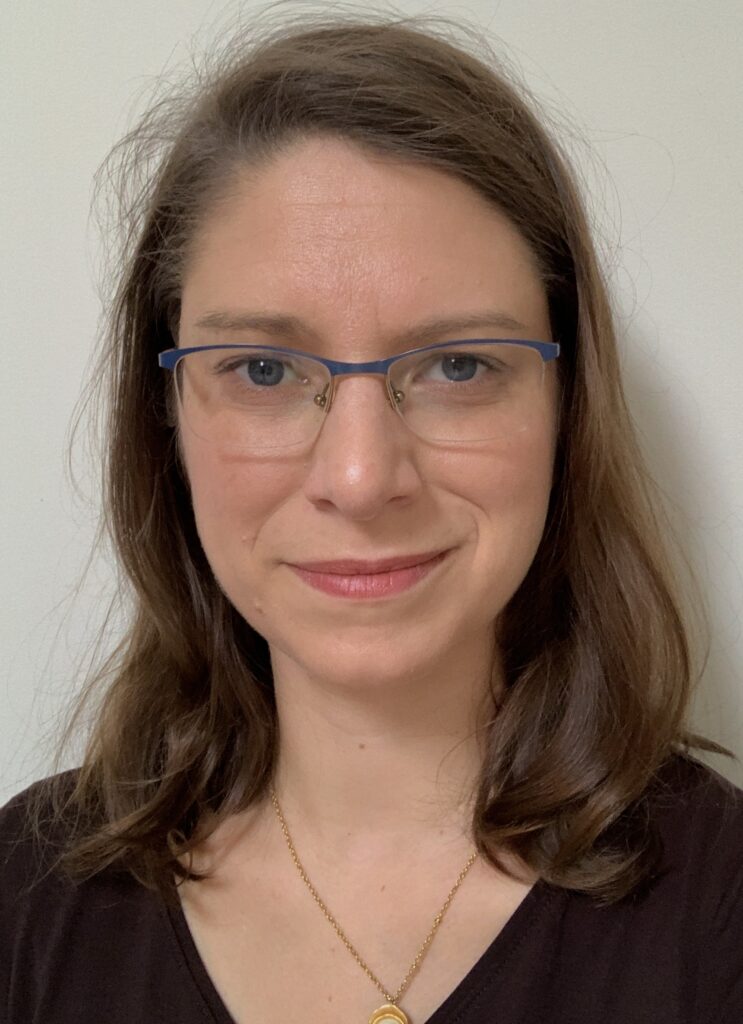 Director, BWH Division of General Medicine Primary Care Residency Program
Instructor in Medicine, HMS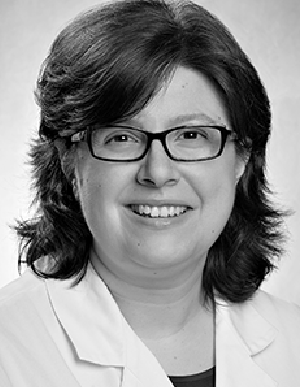 Associate Program Director
Assistant Professor of Medicine, HMS
Assistant Program Directors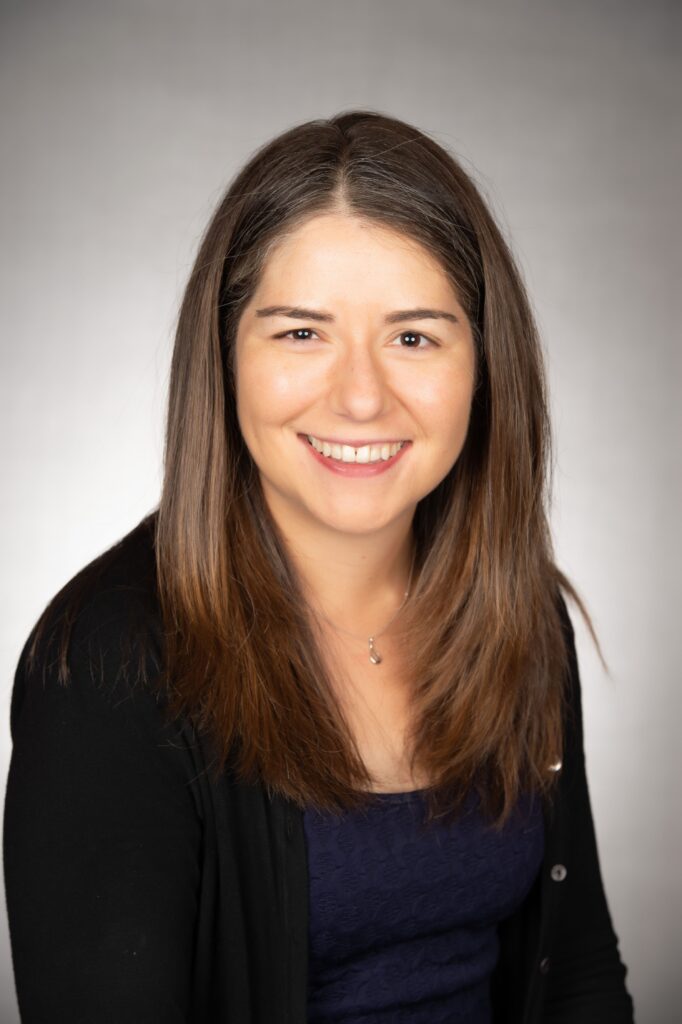 Assistant Program Director
Director, Ambulatory Education
Instructor in Medicine, HMS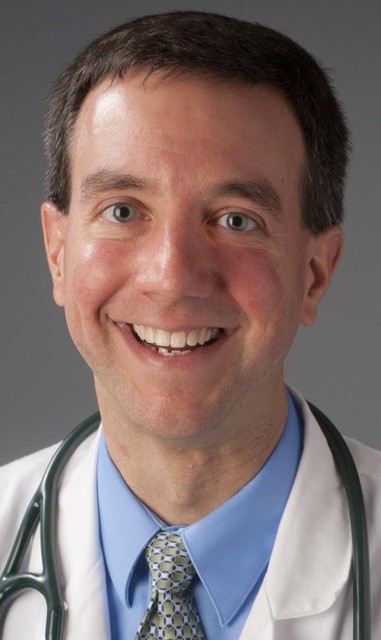 Assistant Program Director for Quality Improvement
Assistant Professor of Medicine, HMS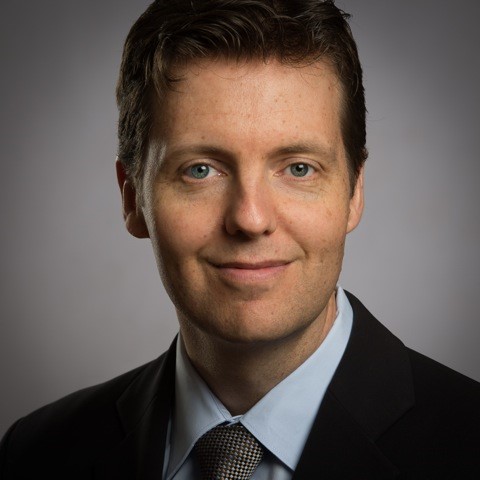 Assistant Program Director for Technology Innovation
Instructor in Medicine, HMS
Assistant Program Director
Assistant Professor of Medicine, HMS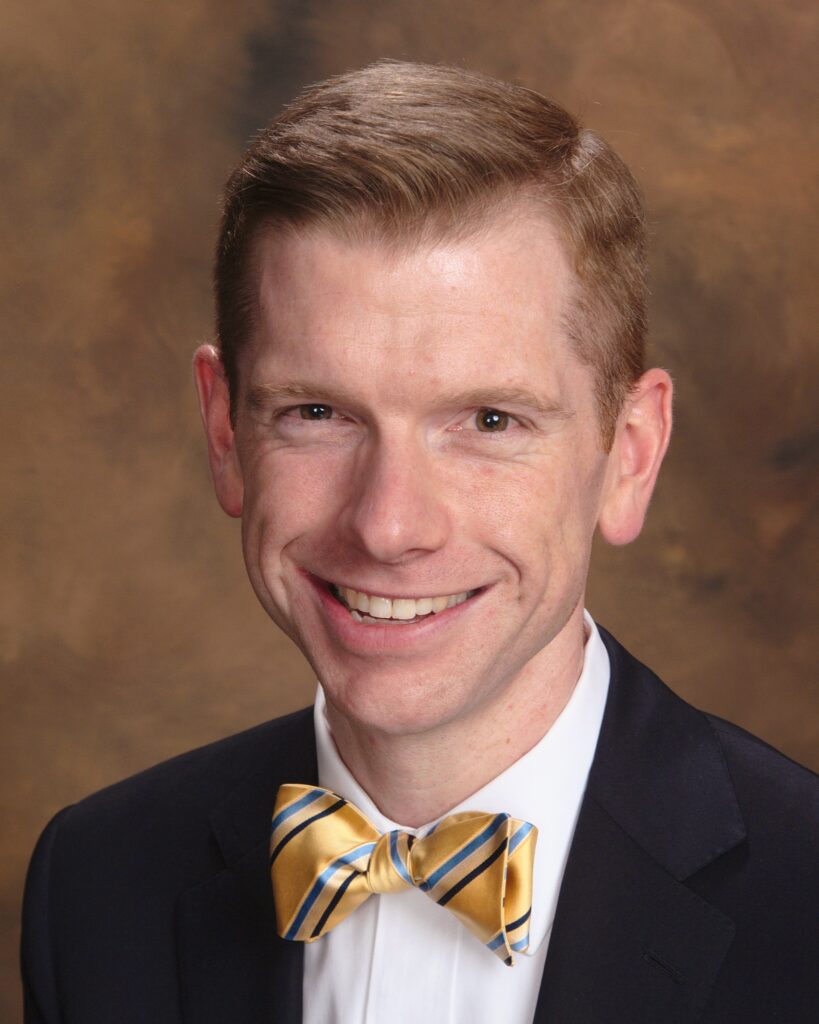 Assistant Program Director for Communication
Instructor in Medicine, HMS
Assistant Program Director, Howard & Doris Hiatt Global Health Equity Program
Assistant Professor of Medicine, HMS
Assistant Program Director
Assistant Professor of Medicine, HMS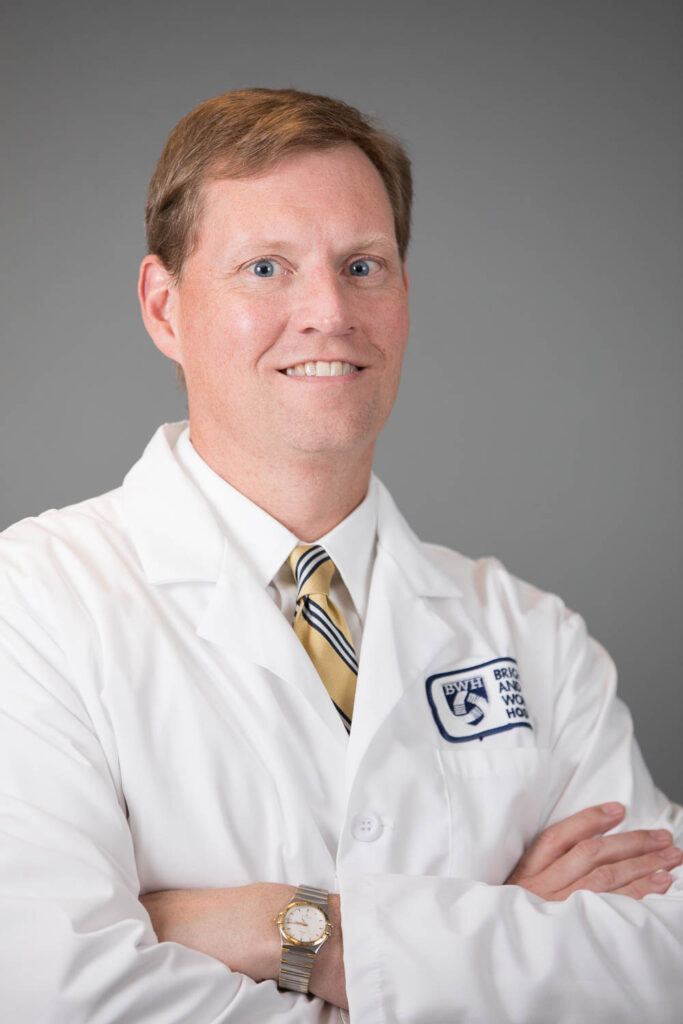 Executive Director, Brigham Education Institute
Professor of Medicine, HMS
Director, DFCI/BWH Inpatient Oncology Service
Instructor in Medicine, HMS
Director, Leadership in Health Equity Pathway (LHEP)
Assistant Professor of Medicine, HMS
Assistant Medical Director for Simulation
Instructor in Medicine, HMS
Associate Director, Leadership in Health Equity Pathway (LHEP)
Instructor in Medicine, HMS
Director, Management Leadership Pathway (MLP)
Assistant Professor of Medicine, HMS
Director, Ambulatory Faculty Development
Associate Professor of Medicine, HMS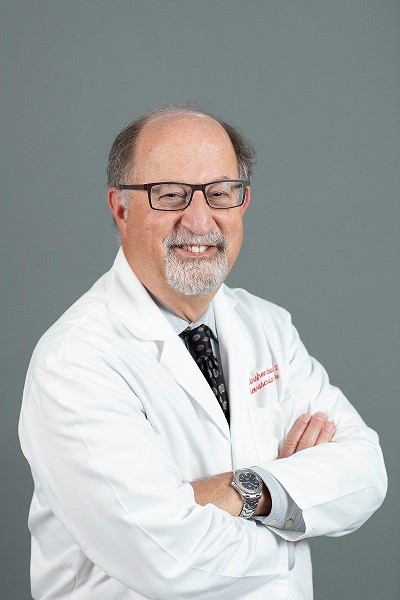 Director, Inpatient Cardiology Service
Associate Professor of Medicine, HMS
Director, Medical Intensive Care Unit
Instructor in Medicine, HMS
Director, Levine Cardiac Care Unit
Professor of Medicine, HMS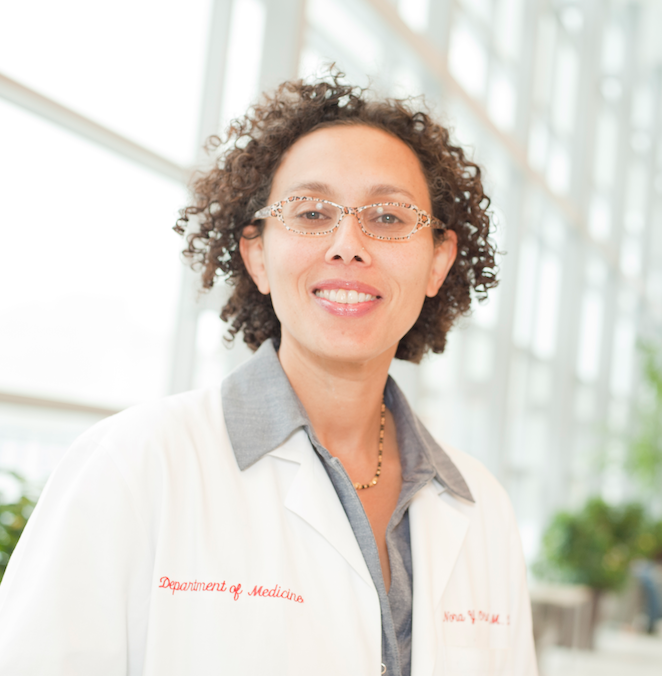 Director of Student Education, Department of Medicine
Assistant Professor of Medicine, HMS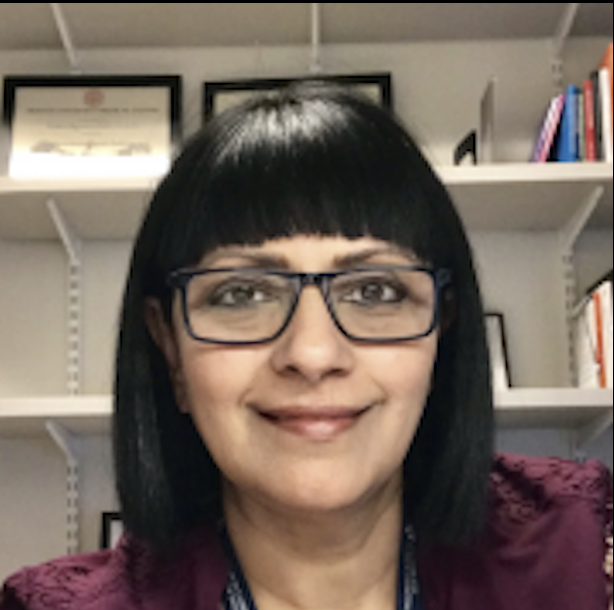 Subha Ramani, MBBS, MMEd, MPH, PhD
Director, Scholars in Medical Educator Pathway (SME)
Director, Resident Evaluation
Associate Professor of Medicine, HMS
Medical Director, BWH Hospitalist Service
Assistant Professor of Medicine, HMS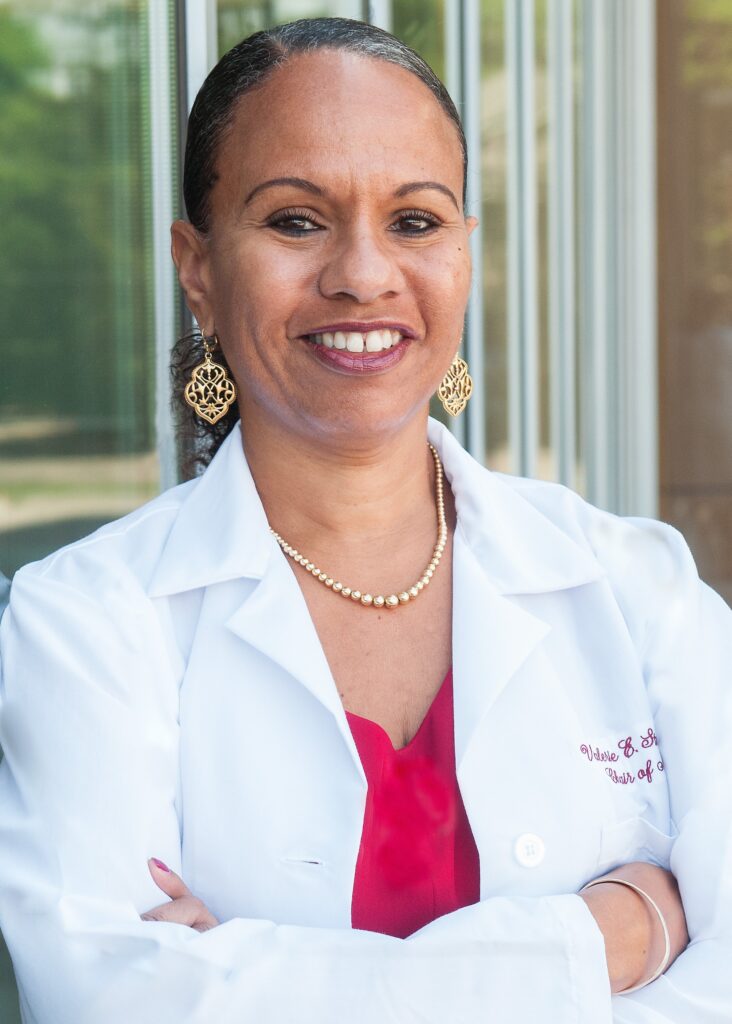 Vice Chair for Diversity, Equity and Inclusion, Department of Medicine
Professor of Medicine, Harvard Medical School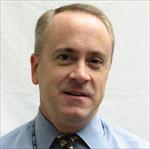 Director, Clinical Investigation Pathway (CIP)
Assistant Professor of Medicine, HMS
Director, Integrated Teaching Unit
Instructor in Medicine, HMS
Marshall A. Wolf Master Educators
Program Director Emeritus
Professor of Medicine, HMS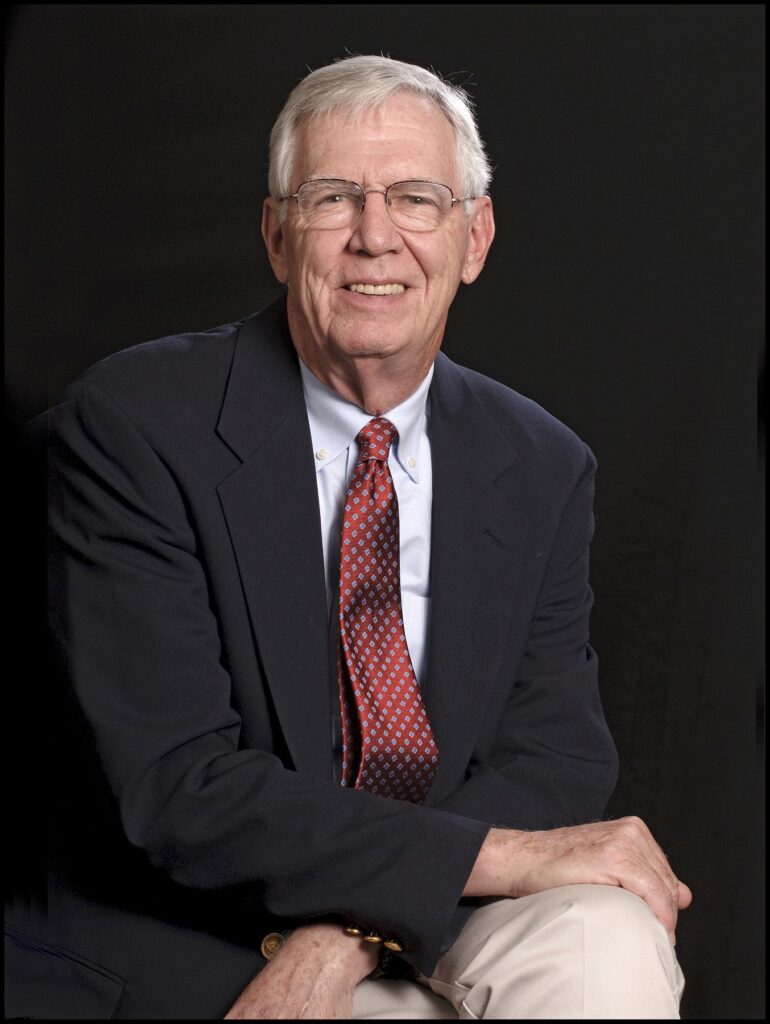 Associate Professor of Medicine, HMS
Associate Professor of Medicine, HMS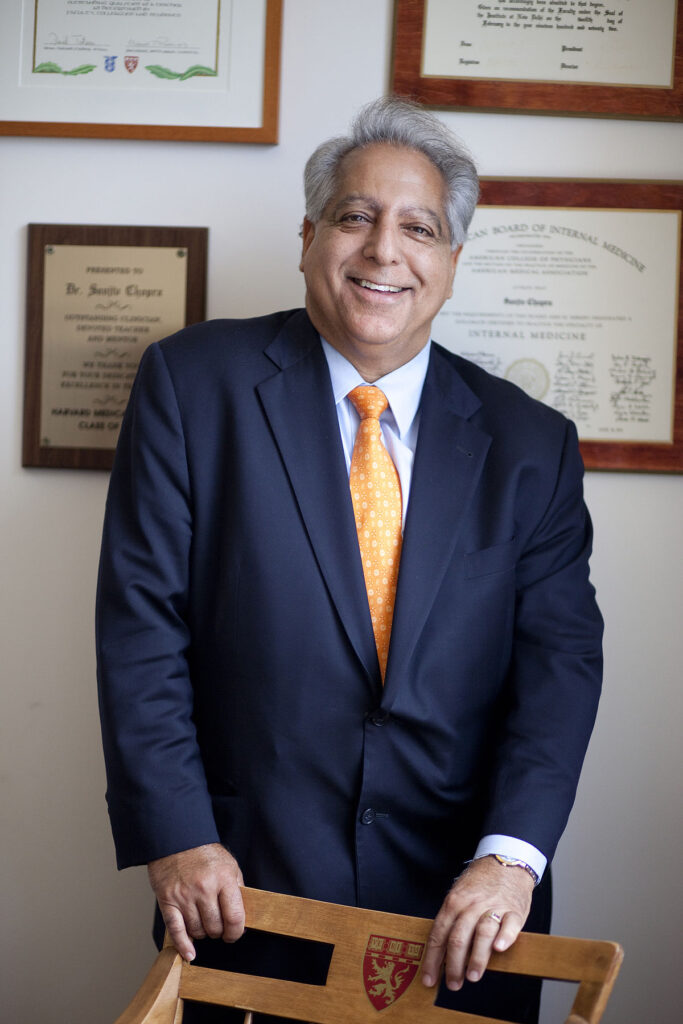 Senior Advisor, Management Leadership Pathway
Professor of Medicine, HMS
Associate Professor of Medicine, HMS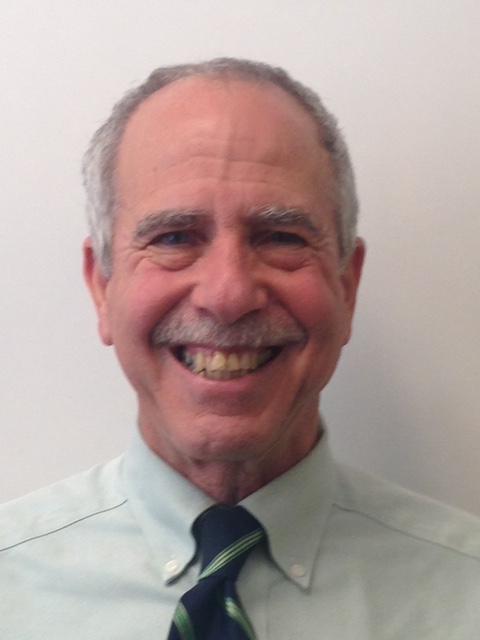 Associate Professor of Population Medicine, HMS
Brigham and Women's Hospital
Internal Medicine Residency Office
Tel: (617) 732-5775
Fax: (617) 264-6346
Email: BWHresinfo@partners.org
Verification Requests
To verify post-graduate training in Internal Medicine, please send your request to: bwhimverify@partners.org
Medicine Residency Office Staff
Katie Armstrong – Assistant Director, Education Administration
Maria DeOliveira – Director, Education Administration
Nina Gill – Assistant Director, Education Administration
Steve Grabowski – Education Project Analyst
Deborah Handsom – Senior Administrative Assistant to Dr. Joel Katz
Carl Hebert – Education Program Coordinator
Lauren McIsaac – Education Program Coordinator
Marie Teichman – Senior Education Program Coordinator
Cameron Walker – Senior Education Program Coordinator