Medicine-Pediatrics Residency Program
Welcome To The Harvard Brigham And Women's Hospital/Boston Children's Hospital Medicine-Pediatric Residency Web Site!
Thank you for your interest in our Medicine-Pediatrics Residency Program. Brigham and Women's Hospital (BWH) and Boston Children's Hospital (BCH) are committed to providing outstanding clinical training in an environment rich with cutting-edge research, a broad clinical spectrum from primary care to state-of-the-art quaternary care, and personalized support for each physician's intellectual and personal development.
Med-Peds residents in the Harvard BWH/BCH Residency are fully integrated into each categorical residency and have access to the resources of both departments and all related institutions. Med-Peds residents are given the same supervision, responsibilities and opportunities as their colleagues in the categorical medicine and pediatric training programs. Though fully integrated into each of the departments, the residents also have a unique identity. The Med-Peds identity is supported with Med-Peds trained faculty, sponsored Med-Peds organized educational experiences for both categorical programs, an academic half day, social events, mentoring groups, combined clinical rotations, and continuity clinic experiences.
The Harvard Brigham and Women's Hospital/Boston Children's Hospital Medicine-Pediatrics Residency Program is dedicated to training socially responsible, clinically excellent, innovative, and compassionate physician leaders.
To be at the forefront of fostering creative and versatile career paths in the evolving field of Medicine-Pediatrics.
Program Leadership / Faculty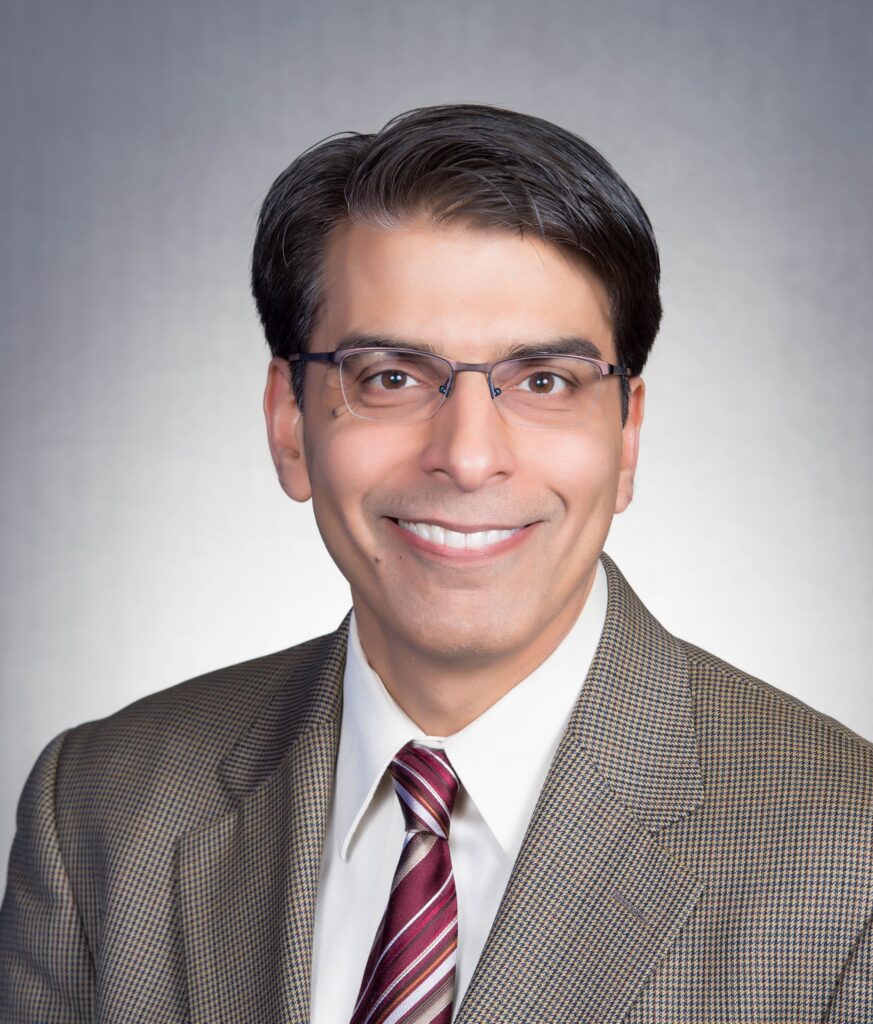 Niraj Sharma, MD, MPH (he/him/his)
Program Director, Harvard BWH/CHB Med-Peds Residency Assistant Professor, Internal Medicine and Pediatrics Harvard Medical School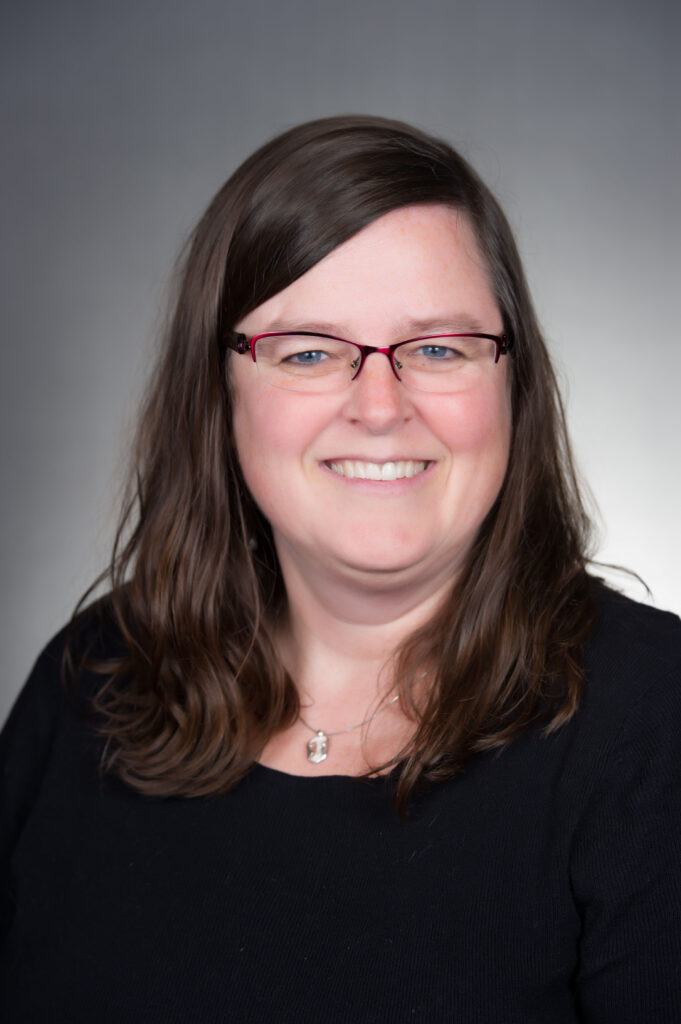 Colleen Monaghan, MD  (she/her/hers)
Associate Program Director Harvard BWH/CHB Med-Peds Residency Assistant Professor, Internal Medicine and Pediatrics Harvard Medical School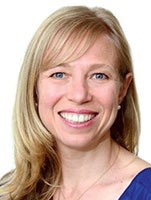 Staci Eisenberg, MD (she/her/hers)
Assistant Program Director, Harvard BWH/CHB Med-Peds Residency Instructor, Internal Medicine and Pediatrics Harvard Medical School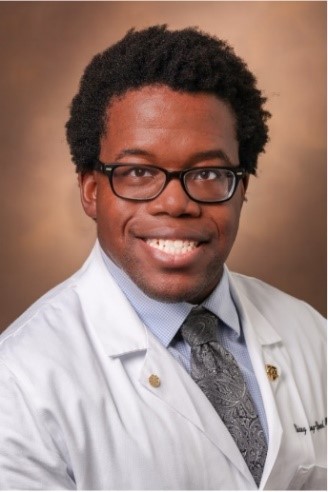 Ndang Azang-Njaah, MD (he/him/his)
Program Faculty, Preceptor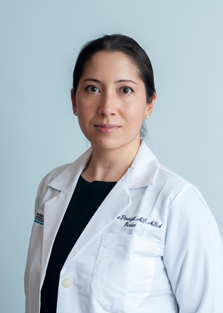 Margaret Threadgill, MD, MBA (she/her/hers)
Program Faculty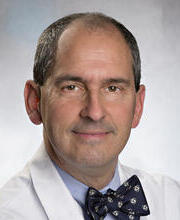 Joel T. Katz, MD
Director, Internal Medicine Residency Program Brigham and Women's Hospital Associate Professor of Medicine Harvard Medical School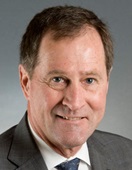 Theodore C. Sectish, MD
Program Director, Boston Combined Residency Program in Pediatrics Children's Hospital Boston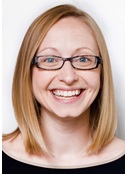 Kate Michelson, MD
Program Director, Boston Combined Residency Program in Pediatrics Boston Medical Center
Program Features / Curriculum
The Brigham and Women's Hospital (BWH)/Boston Children's Hospital (BCH) Medicine-Pediatrics curriculum is comprehensive and flexible. The program is designed so that residents learn the skills necessary to become exceptional leaders in whatever field they choose, whether it be as a generalist clinician, hospitalist, or subspecialty physician.
As residents progress through the training program, they have a graduated increase in responsibility for the patient care, team leadership, and teaching with supervisory rotations beginning in their second year in both medicine and pediatrics. Interns and residents switch between the departments approximately every three months, the one exception being the first switch between departments, which occurs between July and August. This early first switch is designed to give interns the opportunity to experience pediatrics and medicine settings in the first few months of internship with their categorical counterparts. This allows for better socialization and incorporation of Med-Peds residents with their colleagues.
The Med-Peds intern experience is 12 months. The first year provides the resident with the core experiences needed to assume supervisory responsibilities in both medicine and pediatrics. Every intern rotates through the same core experiences in preparation for more supervisory roles in the second, third and fourth years of residency. The curriculum is designed to be "front-loaded" so that interns gain important experience in direct patient care, performing invasive procedures, and becoming comfortable with intensive care, emergency room, and ward protocols. Second, third, and fourth year residents advance their leadership and clinical skills through supervisory rotations, ICU experiences, outpatient block rotations, and electives.
Residents spend most of their time at the home institutions of BWH and BCH, but also train at the affiliated institutions of Faulkner Hospital during medicine rotations and Boston Medical Center during pediatric rotations. 
Faulkner Hospital
 offers exposure to academic, community-based internal medicine to complement the more tertiary/quaternary care of BWH wards. 
Boston Medical Center
 is a city hospital that has been a partner in the Boston Combined Residency Program in Pediatrics for more than 15 years and offers exposure to general pediatrics, emergency medicine, and pediatric and neonatal intensive care. This collaboration offers true educational excellence by combining the culture of a public city hospital with that of a larger academic hospital with extensive subspecialty clinical programs.
The goal of the Med-Peds Residency leadership is to help residents achieve their long-term goals through personalized mentorship. Over the four years, there are opportunities for residents to tailor the standard curriculum to their own interests and needs, particularly during research and elective time. There is a wealth of mentors available for residents through the affiliated hospitals, programs and the medical school. The program has an official faculty and peer mentoring program to ensure that housestaff are connected to faculty who will support and guide them in their research and career paths.
Residents are fully supported and mentored in their individual interests and career development efforts. There are a host of electives available to residents at all four hospitals. Additionally, residents have the opportunity to spend four months (2 from each department) focusing intensely on research activities in their third and/or fourth year. Numerous structured domestic and international rotations are available through both residencies, ranging from Shiprock, NM to Lesotho, Haiti, Peru and South Africa. Residents are also supported in their self-designed rotations abroad. Residents are eligible to apply for the 
Global Health Equity Residency
 available through the Brigham and Women's Hospital Internal Medicine Residency or participate in in the mentoring and lecture series associated with the 
Global Child Health Initiative
 through the BCRP. There are also opportunities to join other tracks/pathway, such as Medical Education, Clinical Education, Medical Management, Science in Medicine, Health Equity offered through both categorical residencies and to take advantage of courses such as the 
Harvard Humanitarian Initiative
or
Harvard Value Based Healthcare Course
.
Within our own residency, we are developing two tracks, one in
Primary Care and Social Justice
and
Transition
Care
. These tracks will allow people who join to gain additional training and expertise in primary care and in the care of adolescents and young adults with chronic conditions of childhood origin who transition from pediatric to adult-centered medical care. Those who are interested can join one of these tracks in their second year and participate in recommended electives, ambulatory focuses, after hours gatherings and mentorship.
MED-PEDS Core Didactic Curriculum
All Harvard BWH/BCH Med-Peds residents participate in a four-year Med-Peds Core Didactic Curriculum designed to prepare exceptional dual-trained physicians. This core curriculum, organized by the Med-Peds leadership and chief resident, serves to supplement daily conferences sponsored by the categorical Internal Medicine and Pediatrics programs. Currently, our core curriculum includes the following events that our residents attend together as a Med-Peds cohort: Med-Peds Monthly Academic Half Day, Cross-Over Curriculum Cases presented in categorical conferences, Ambulatory Clinic Conferences, Med-Peds Mentoring Activities, and Med-Peds Retreats.
MED-PEDS Ambulatory and Outpatient Training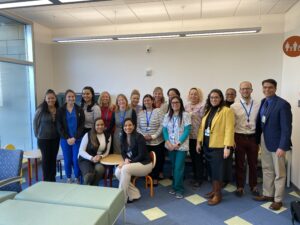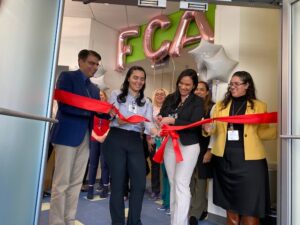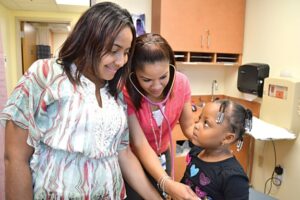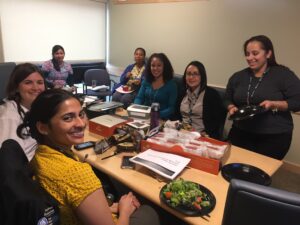 Ambulatory education is an integral part of the training program at Harvard BWH/BCH Med-Peds. Resident clinics take place in the community at Brigham Health Family Care Associates (FCA) where residents see adults and children in the same session. More than that, it serves as a home within the residency and an important part of our med-peds community. Outpatient training begins during internship and accelerates through junior and senior residency. All residents manage their own outpatient panel of patients under the supervision of faculty preceptors. Residents attend clinic weekly baseline and have additional clinic time during ambulatory experiences.  Teaching conferences at the end of each clinic session provide a time for group discussion of cases and common ambulatory problems.
Brigham Health Family Care Associates is a primary care clinic that offers comprehensive, compassionate care to patients of all ages. We take care of babies, their siblings, parents, aunts, uncles, grandparents and great-grandparents and neighbors. Our mission is to provide culturally responsive, patient centered care of the highest quality to patients of all backgrounds and income levels. We are committed to Racial and Social Justice and work to reach health equity. Many of our physicians are bilingual in Spanish and English and have years of experience working with patients from the surrounding communities. We have particular expertise in caring for patients with complex medical needs, young adults transitioning from pediatric to adult care, and immigrants.
The clinic serves a racially, ethnically and economically diverse patient population with a large percent of patients who are Spanish-speaking. The clinic is designed in the medical home format with a team-based approach to care. Team members include a social worker, community health workers, nurses, population health managers, high risk nurse care coordinators as well as the medical and practice assistants. We are committed to training the next generation of committed, caring, clinically excellent primary care providers. Together we strive to serve our patients and families in working to be leaders in creating the highest quality and most effective medical home. We believe that patients and their health care team can work best by working together as partners to reach optimal health. Our residents actively participate in Quality Improvement projects, team meetings, and primary care redesign activities. Brigham Health Family Care Associates
Concentrated outpatient block time offers extensive didactic curricula encompassing the principal topics in general internal medicine as well as special seminars focusing on the patient-doctor relationship, clinical epidemiology, ethics, health policy, and teaching skills. During outpatient block rotations residents' schedules are devoted to primary care clinics and electives. The electives include subspecialty clinics, home visits, and opportunities for community service. Residents interested in community service can work with adults and adolescents facing homelessness, provide health education to middle school students and the elderly, provide care at a school-based clinic, and work with community activists to improve the health of their community. During medicine time, outpatient subspecialty clinics are integrated into ambulatory medicine block rotations so that all residents are exposed to a broad spectrum of disease processes. PGY-2-4 residents plan the curriculum for their ambulatory blocks in order to fulfill their personal learning goals. The pediatric component of training offers a broad array of ambulatory experiences ranging from the outpatient portion of subspecialty rotations (e.g. allergy/immunology, endocrinology, neurology, gastroenterology, rheumatology, and pulmonary) to rotations with a primary ambulatory focus such as the child development, advocacy and adolescent medicine blocks. In addition, there are ambulatory general pediatric experiences through continuity clinic and international rotations. This rich array of ambulatory rotations includes a focus on advocacy training. In the past, residents have worked with the Massachusetts state legislature, Boston Public School system, Boston Health Care for the Homeless, addiction medicine, refugee medicine and more. Ambulatory exposure occurs throughout all 4 years of the program at sites at Boston Children's Hospital, Boston Medical Center, and community and school sites. Those with a particular interest in primary care and practice management are able to concentrate on ambulatory experiences during their 2-month research/ elective block in their 4th year of training.
Med-Peds Academic Half Day
The cornerstone of the Med-Peds Core Curriculum, taking place once monthly on Friday afternoons. The Med-Peds Chief Resident coordinates this curriculum, which includes board preparation, interactive discussion for both Internal Medicine and Pediatrics, workshops and lectures on mentorship, teaching, anti-racism, career development, and quality improvement. It gives residents experience in teaching by leading and receiving feedback in a small group teaching session. It also allows residents a forum to present their personal research and outside clinical experiences with their peers, and to learn from others. Of course, we are also very happy for the chance to see each other and catch up! Residents typically have a social gathering following the afternoon session.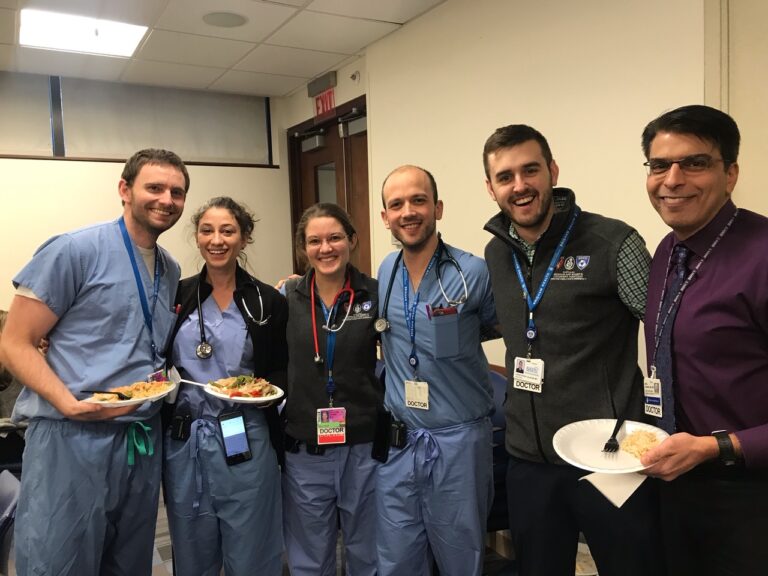 These twin mini-curricula that run throughout the year within our affiliated categorical medicine and pediatrics residency programs. Crossover sessions for internal medicine residents focus on the management of adults with childhood-onset chronic diseases (including pediatric cancer survivorship, sickle cell disease, and other conditions) while those for pediatric residents deal with conditions more commonly seen in adults (including pancreatitis, pulmonary embolism, and others). All sessions involve master faculty from the other institution as discussants. These programs, the first of their kind, have been popular within the categorical programs and have established a unique educational niche for our program's residents.
The Harvard BWH/CHB Med-Peds Program sponsors Med-Peds oriented Grand Rounds in both categorical programs.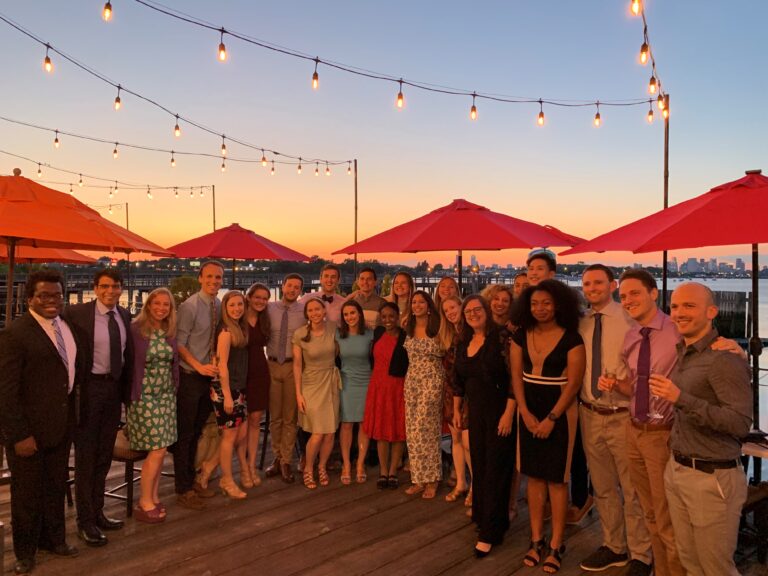 Biannual retreats allow time outside of the hospital to reflect, discuss program development, and play touch football!
The BWH/BCH Med-Peds residency program is committed to the professional development of its trainees. It is our goal to help you discover your passion and best prepare you to launch your career, whatever that may be.  The Academic Half Day is home to the "mentorship curriculum," which provides residents with lectures on core topics relevant to career development. Additionally, faculty who are trained in Med-Peds and work in and around Boston lead sessions providing advice on career opportunities, fellowship, and work-life balance by sharing insight into their own career paths. Program leadership meets with each resident at regular intervals to inquire about possible career interests and help connect residents with a variety of mentors.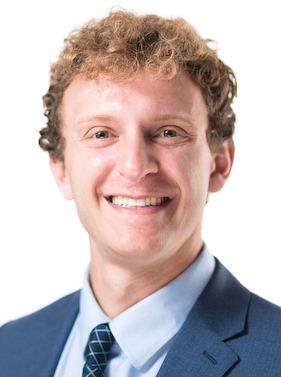 Medical School: Harvard Medical School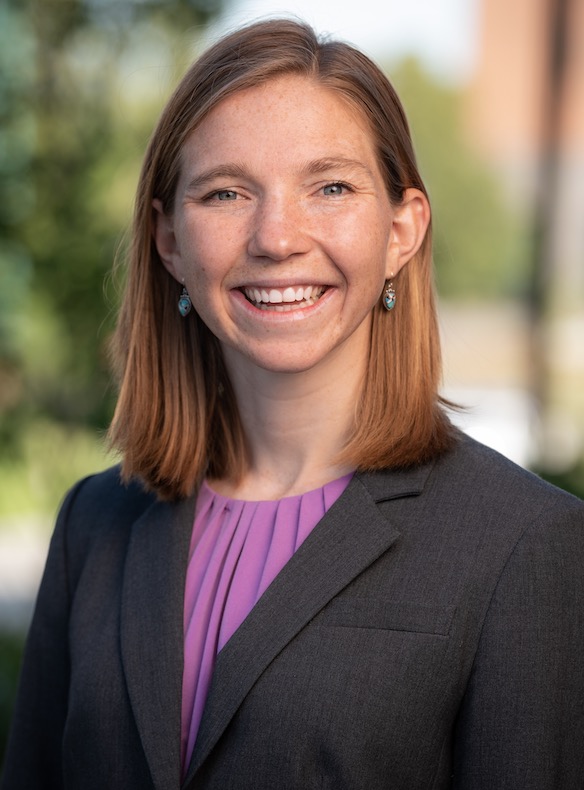 Medical School: University of Utah School of Medicine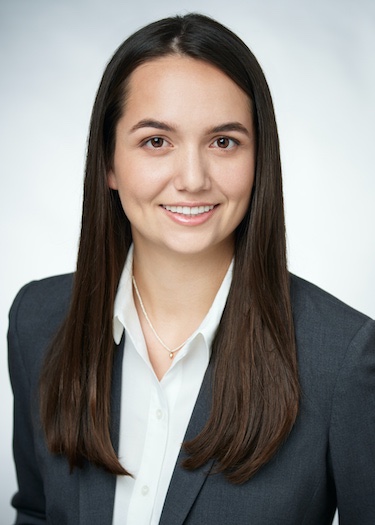 Medical School: Yale School of Medicine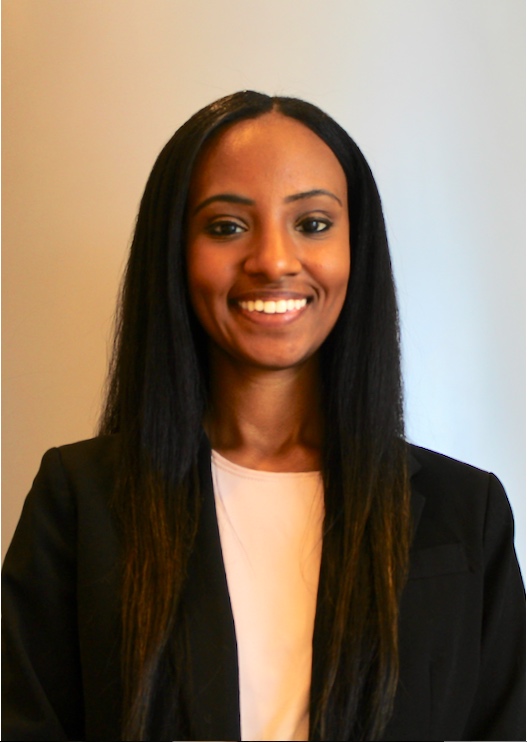 Medical School: Columbia College of Physicians and Surgeons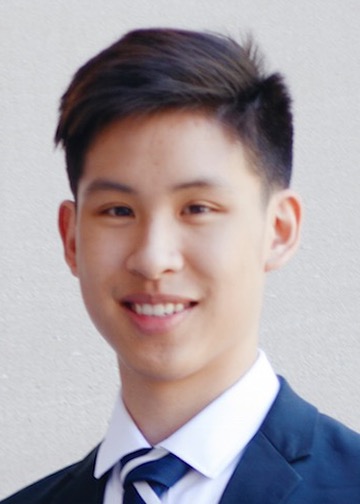 Medical School: Yale School of Medicine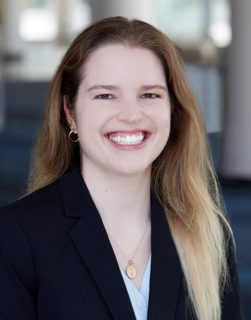 Medical School: Duke University School of Medicine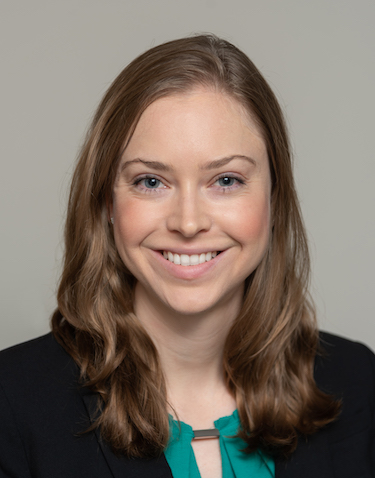 Medical School: Harvard Medical School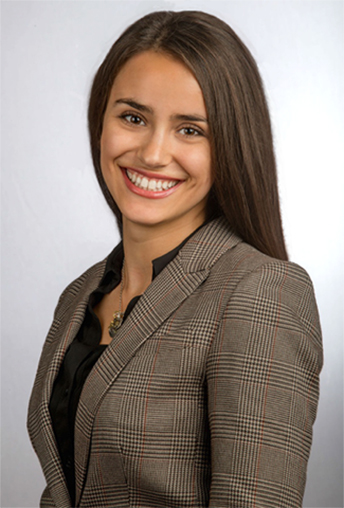 Medical School: The Warren Alpert Medical School of Brown University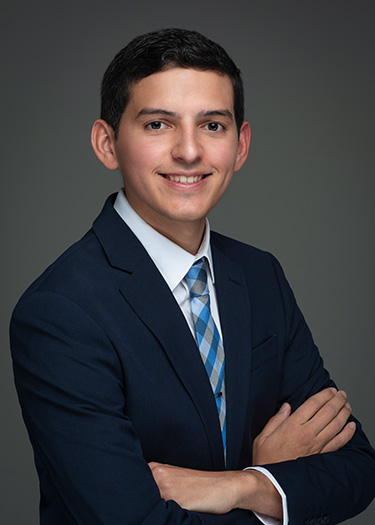 Medical School: University of Puerto Rico School of Medicine
Medical School: Harvard Medical School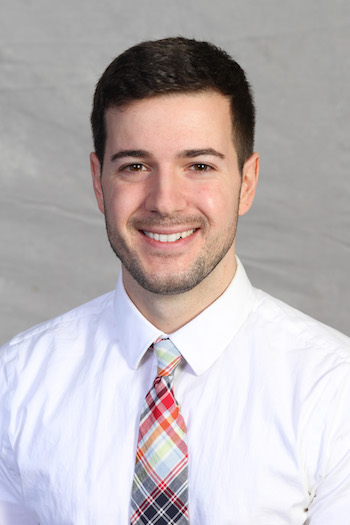 Medical School: University of Michigan Medical School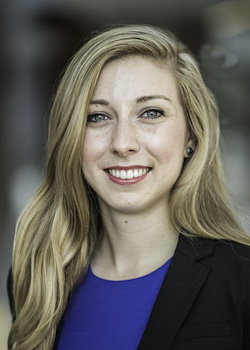 Medical School: Perelman School of Medicine at the University of Pennsylvania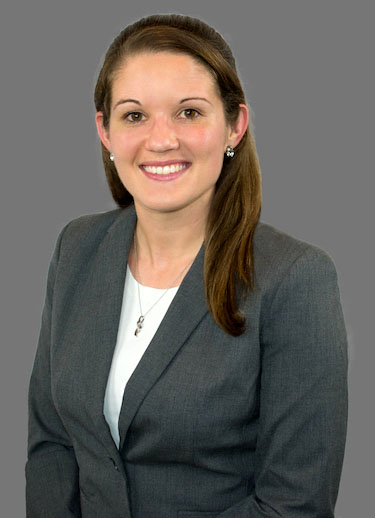 Medical School: Pennsylvania State University College of Medicine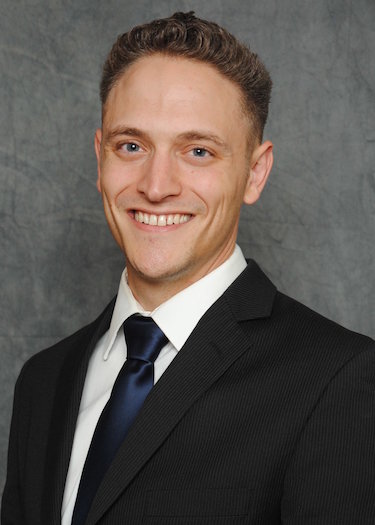 Medical School: University of California, Los Angeles David Geffen School of Medicine
Total Graduates (1991-2015): 117
Specialty: Number of Residents
Primary Care: 59
Clinical Specialties

Infectious Disease: 12
HIV: 6
Cardiology: 7
Heme-Onc: 5
Pulmonary: 4
Endocrine: 3
Rheumatology: 2
Allergy Immunology: 1
Developmental Pediatrics: 1
Sports Medicine: 1
Palliative Care: 1

Academic Medicine: 70
Med-Peds Residency Education: 14
General Medicine Research: 12
International Health: 14
Government: 10
Hospitalist: 12
Industry: 2
Life Outside the Medicine-Pediatrics Residency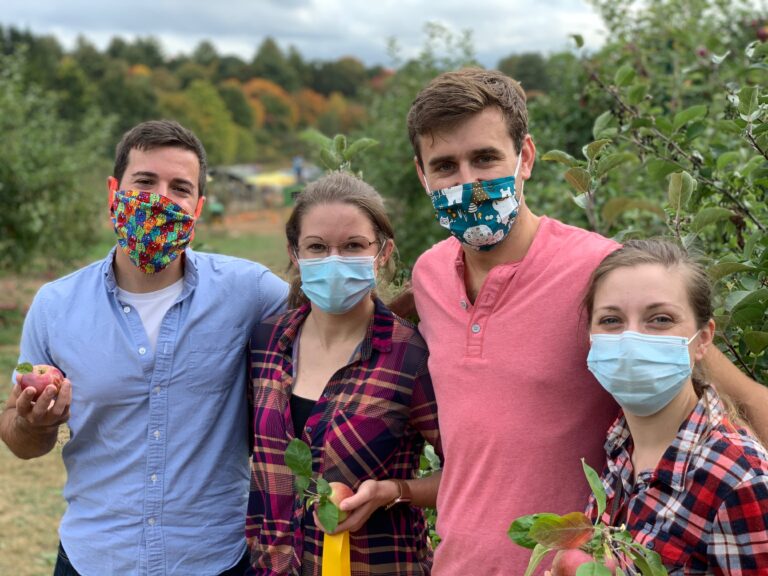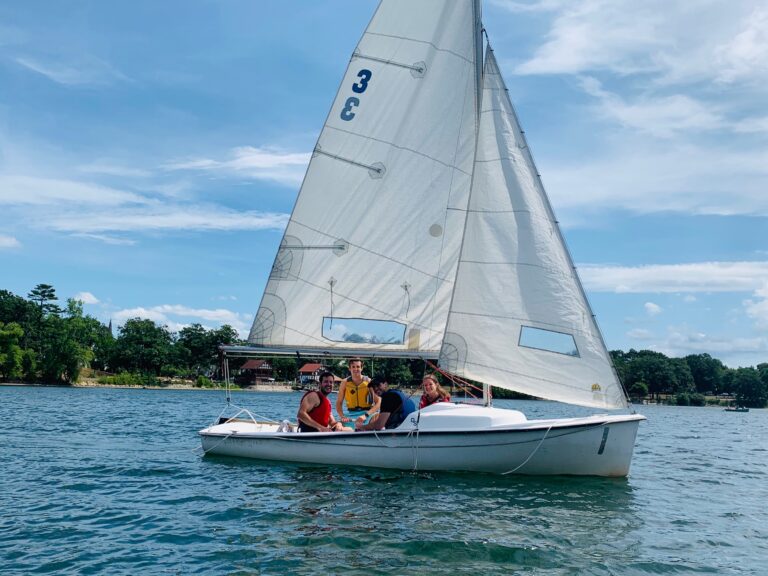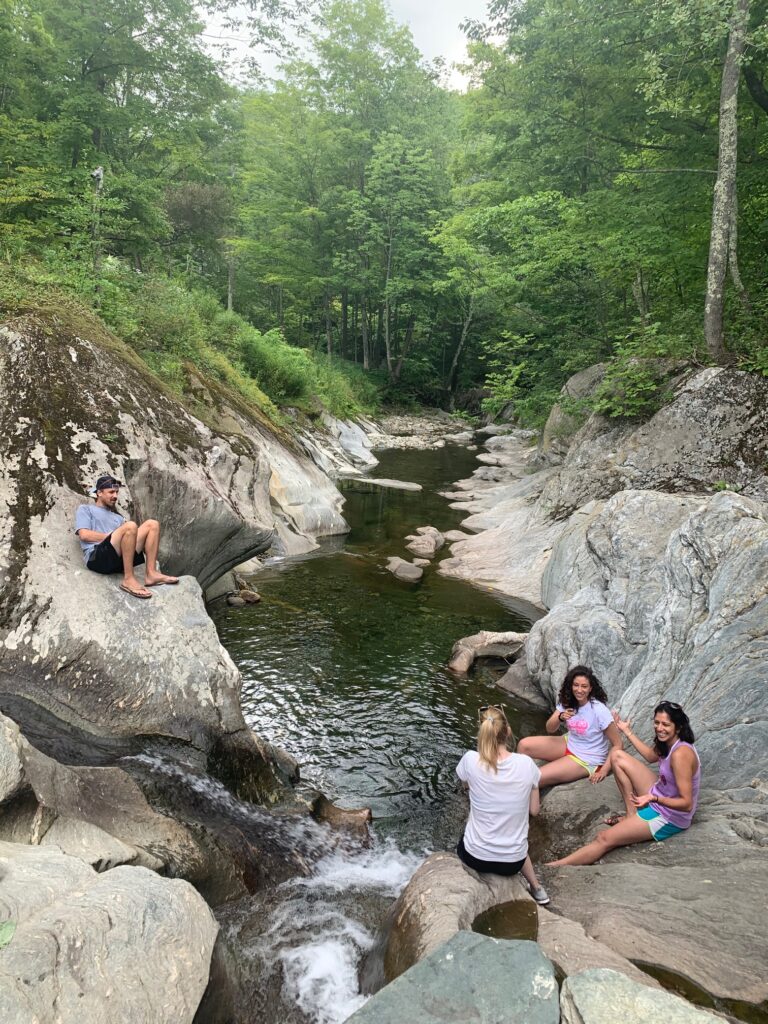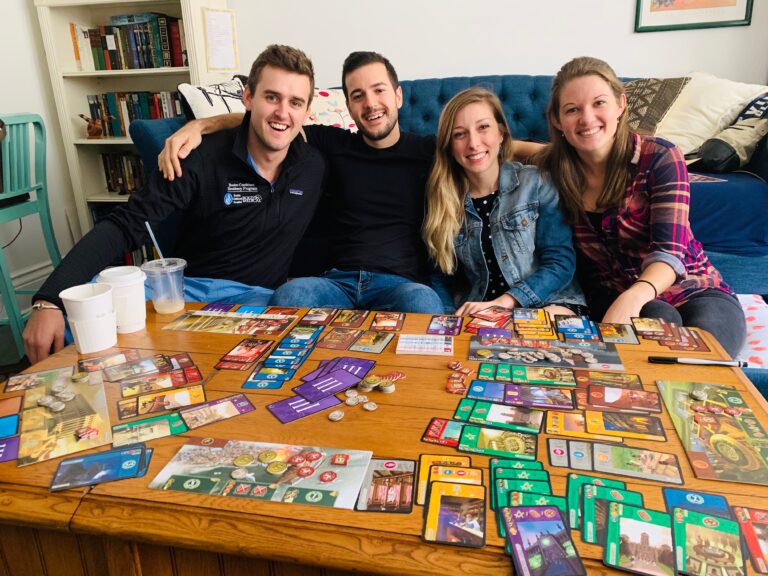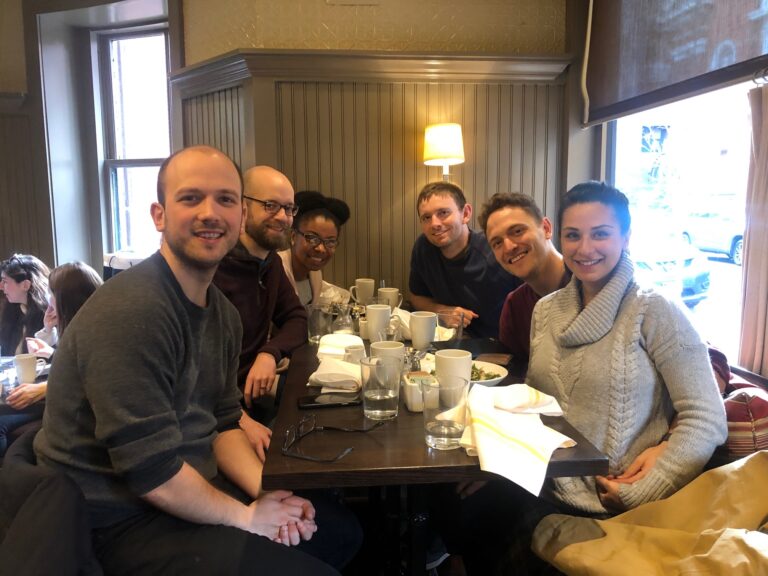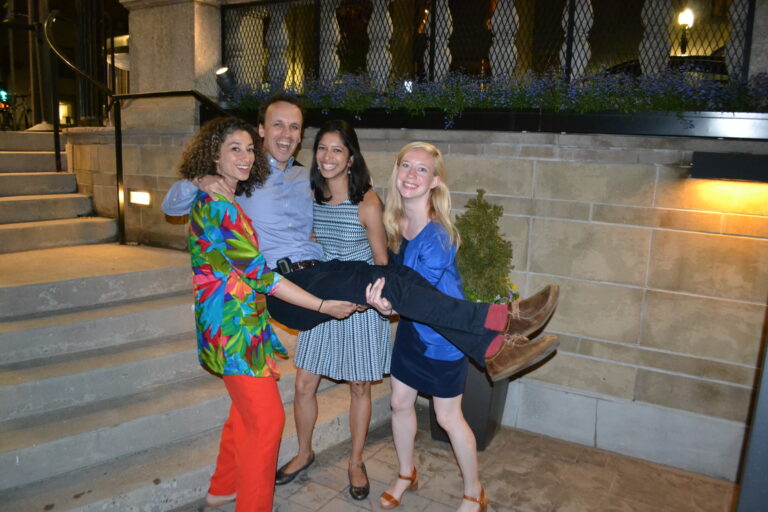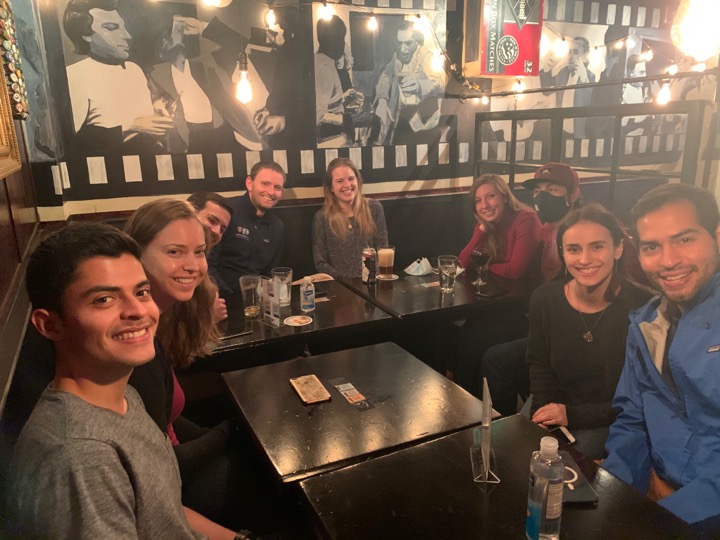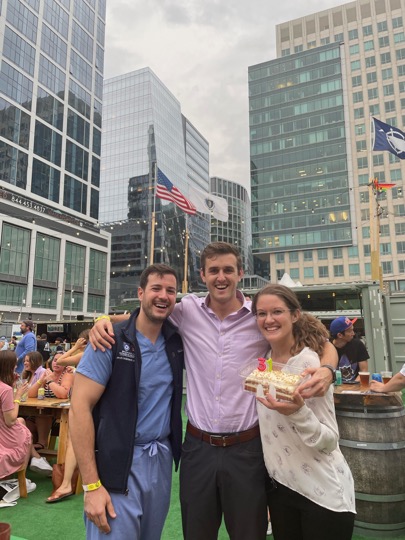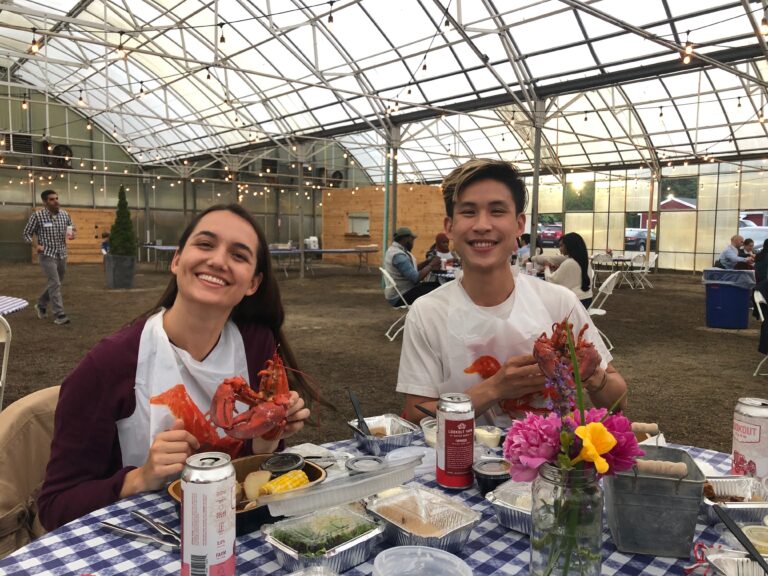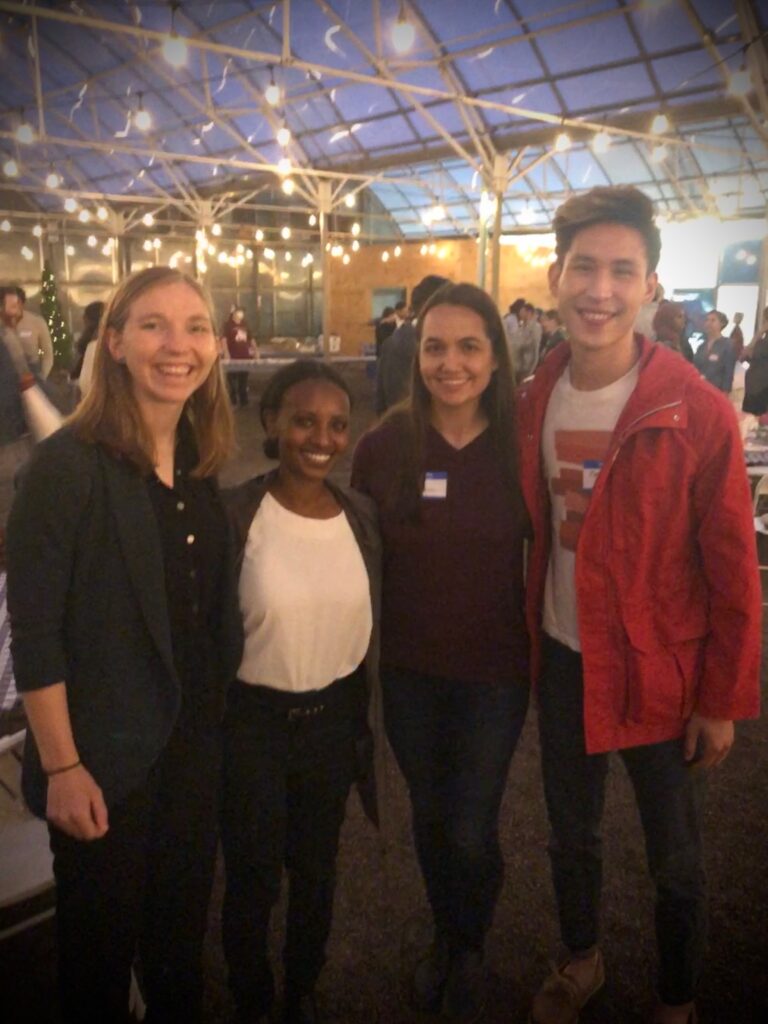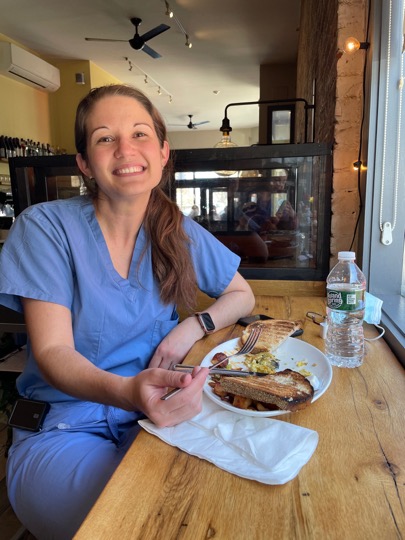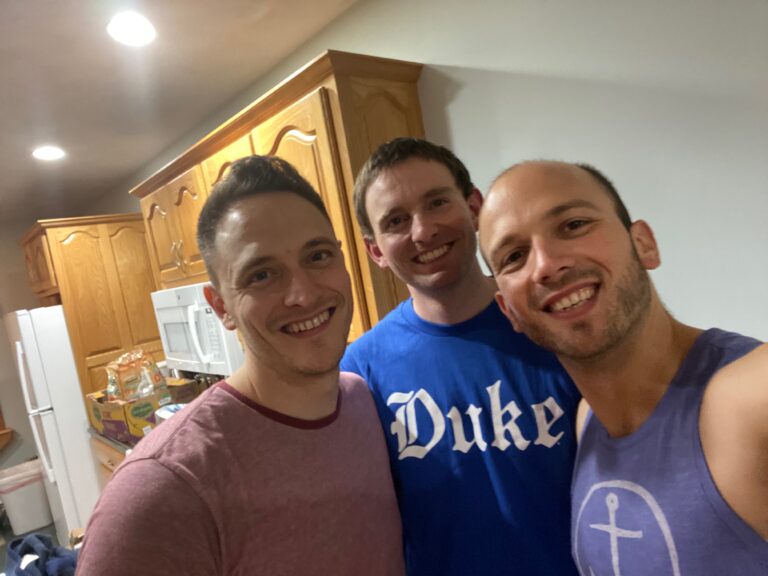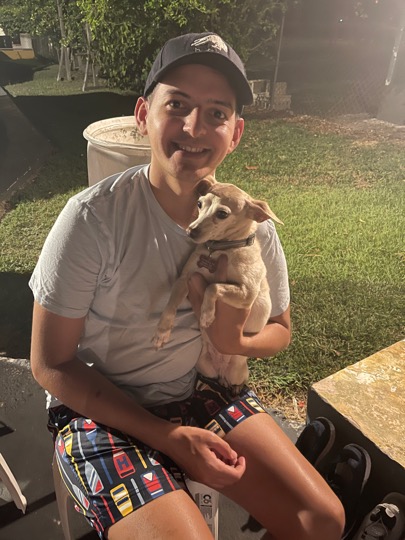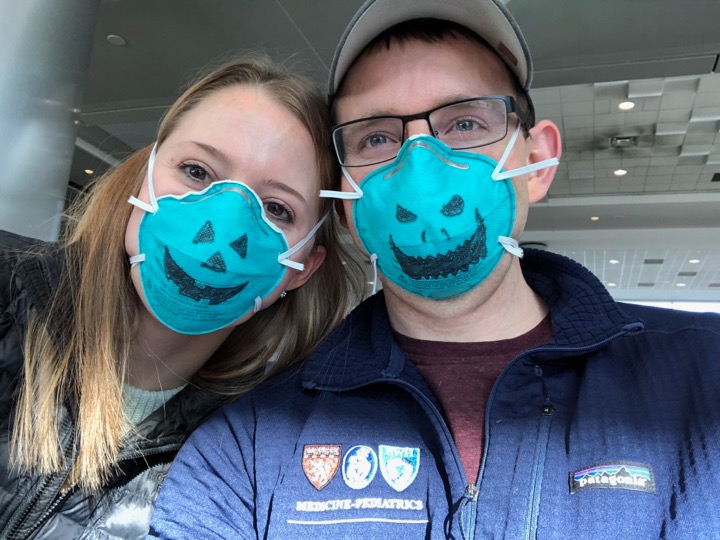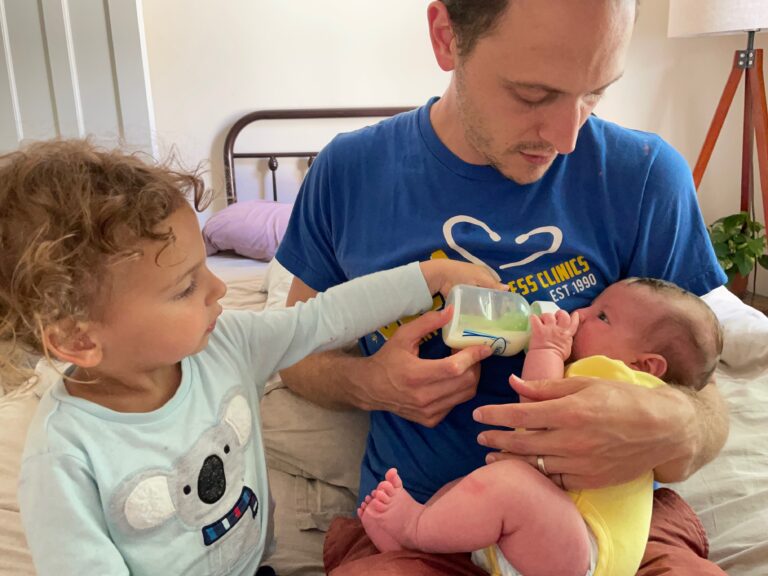 The quality of your educational experience is of course paramount, but one of the most important aspects of our program is the camaraderie that exists between the residents. Beyond the friendships that are forged, there are excellent opportunities to stretch various interests to help balance your life outside of the hospital. These include the arts, sports, nature, and entertainment.
Downtown Boston is a peninsula, surrounded by water on three sides: the harbor on the east and north, and the Charles River on the west. Unlike many cities, much of the waterfront is recreational space. The Charles is lined by the 17-mile Esplanade, a green space for all to enjoy. The harbor offers boating of all kinds, fishing, and a number of community beaches. There is a Harborwalk with many parks and other venues. The Harbor Islands are part of the National Park system and are accessible by ferry for day trips and picnicking. Through the heart of the city, a red line designating the famous Freedom Trail brings you through the history that is central to the founding of our nation. You could also venture onto a Duck Tour to get a land and water view of the city. Parks such as Boston Common and the Public Garden are easily accessible green spaces to enjoy.
The city of Boston is made up of some twenty unique neighborhoods with Cambridge and Brookline as bordering communities. It is diverse, with a vibrant variety of people and language and cultures. There are over 27 hospitals, 3 medical schools, and some 65 colleges, universities, and other institutions of higher education that attract more than 200,000 students, making it an ideal place to learn and explore. This student atmosphere lends itself to an energetic nightlife, from clubs surrounding Faneuil Hall to cafes and coffee houses. Restaurants (also visit: Zagat) abound as do a number of live music venues (including Boston Symphony Orchestra) at which Latin, classical, jazz, and popular music are performed . Boston is also home to top-quality museums (for example, the Museum of Science, the Children's Museum, the Harvard Museum of Natural History, the Museum of Fine Arts, and the Institute of Contemporary Art and theatre. If you like sports, Bostonians are tried and true fans and truly enjoy game day, cheering on the local favorite Red Sox, Celtics, Patriots, and Bruins.
You can also get involved yourself in a city league through various community organizations. Notable annual city events include the 4th of July celebration with the Boston Pops and fireworks, the Head of the Charles Regatta, and the New Year celebration, First Night Boston.
Public transportation including the MBTA subway system, bus system, and commuter rail provides extensive access to many nooks and crannies of the city as well as the surrounding area. This makes accessible nearly any neighborhood as well as many free and low-cost social opportunities throughout the year. Our residents have enjoyed the free summer concert series at the Hatch shell on the Charles River and those at Copley Plaza, the low-cost annual membership to the sailing club on the river via Community Boating, and numerous city events throughout the year.
As residents affiliated with Harvard, we enjoy university-associated discounts and access to various city-wide venues. If you love the outdoors, it's easy to access the best hiking in New England in the White Mountains or visit the more local areas of the Blue Hills or Middlesex Fells Reservations. During the summertime, enjoy the beautiful beaches of the North Shore, Cape Cod, or Martha's Vineyard. When the snow falls, you can easily place yourself on a ski hill, cross country course, or snowshoeing trail. And, a New England fall filled with vibrant foliage is a don't miss. Cities such as New York City and Montreal are also easily accessible by car or bus, making for a fun, urban weekend excursion.
One of the best parts of the program is the residents with whom you work. As a member of the med-peds community, lots of social activities occur outside of hospital walls, giving you the opportunity to forge friendships and mentoring relationships. You can often find our residents spending time together in their free time, doing one of the many above-mentioned Boston activities!
There are med-peds program-sponsored events from barbeques, happy hours, as well as a fall retreat for all med-peds residents. In addition to the med-peds activities planned, our residents are fully included in all the social events and program activities within the residencies at BWH and BCH so there are lots of things to do with your colleagues and friends.
Medicine-Pediatrics Residency in Global Health
There are a variety of opportunities to pursue global health within the BWH/BCH Med-Peds Program.
Within the four year curriculum, residents are able to spend four months (two from each department) abroad. There are numerous structured domestic and international rotations through both categorical residencies, ranging from Shiprock, NM to Haiti, Lesotho, Liberia, Rwanda and Tanzania. Residents can also organize their own rotations abroad and are supported in this by faculty at both institutions. Grants are available in the categorical programs to help fund these endeavors.
Residents are also eligible to apply for the Doris and Howard Hiatt Residency in Global Health Equity through the Brigham and Women's Hospital Internal Medicine Residency Program. In addition to the clinical training, residents in this program complete field work at a variety of sites throughout the world, including Haiti, Lesotho, Malawi, Mexico, Peru, Rwanda, and Russia. They also complete courses in the Harvard School of Public Health to obtain a Masters in Public Health as well as ongoing research projects to improve the health of individuals in resource-poor settings.
While in Boston, there is a monthly Global Health Seminar Series through Boston Children's Hospital focusing on health care in resource-poor settings. There are also lectures organized by the Brigham and Women's Internal Medicine Residency to learn new skills and review cases. Mentoring is available throughout both institutions for individuals interested in pursuing global health work in residency and throughout their career.
A sample of the work our residents have done:
To obtain additional information about global health programming:
Our residents often take advantage of international ambulatory experiences during elective time. Financial support for travel is available to the majority of residents wishing to pursue experiences abroad. For more information about international opportunities through Children's Hospital, please visit BCRP-International
Medicine-Pediatrics Residency in Transition Care
The Harvard BWH/BCH Medicine-Pediatrics Residency Program is a national leader in transition care. In recent years, our program leadership and residents have participated in numerous clinical, educational, and policy initiatives geared toward improving the care of young adults with childhood-onset chronic diseases. Faculty from our primary affiliates, Brigham and Women's and Boston Children's Hospitals, collaborate in a number of clinical transition care programs focused on conditions such as adult congenital heart disease, cystic fibrosis, inflammatory bowel disease, and childhood-onset rheumatologic disease, and a range of research and clinical opportunities in these programs are available to interested residents. Our recent graduates have gone on to pursue combined fellowships in hematology-oncology, endocrinology, pulmonary and critical care, rheumatology, and other fields. In addition, our main clinical site, the Brigham Health Family Care Associates, serves as a model primary care practice for patients transitioning from pediatric to adult-centered care.
Our program has developed several innovative educational initiatives in this arena, as well. We organized a Transition Symposium in April 2012 in conjunction with the Pediatric Academic Societies annual meeting, which involved over 75 participants from around the country, and a Transition Care Working Group comprised of interested faculty, staff, and residents from our affiliated institutions meets for educational conferences on a monthly basis. In 2019, we developed a Harvard Medical School national CME conference on Transition of Youth an offer this course annually.  In addition, residents from our program recently developed the Crossover Curriculum, to educate the categorical internal medicine and pediatrics residents about transition related issues.
On a policy level, our program  was a national site for Got Transition? the National Health Care Transition Center, which aims to support optimal transitions for pediatric to adult models of health care. Interested residents have access to numerous other opportunities to participate in transition-related policy development, both within our affiliated institutions and on a national level.
Medicine-Pediatrics Residency in Primary Care
One of the great strengths of our program is training in primary care. Ambulatory education is an integral part of the training program. All of our residents have their continuity clinic in a community based health center. Our clinic site is located within and provides services to an underserved community with ethnic and socioeconomic diversity, including many immigrants and non-English speaking patients. All residents manage their own outpatient panel of patients of all ages under the supervision of faculty preceptors. Residents attend clinic weekly and provide care to adults and children in the same session. Several times a year, residents have concentrated outpatient block experiences where they spend additional sessions at clinic each week and also have the opportunity to supplement their rotation with multidisciplinary experiences such as shadowing the diabetes nurse educator, the infant/child mental health outreach workers, a psychologist focused on motivational interviewing, and the childhood obesity team program. Residents are involved in clinic improvement projects, health fairs, and quality improvement projects looking critically at their own practice patterns and identifying areas for personal and systems improvements.
Residents create and revise the outpatient teaching curriculum each year based on resident need and feedback. The backbone of this curriculum is the pre or post clinic teaching session, which provides a time for group discussion of cases and common ambulatory problems. Residents also have the opportunity to supplement their primary care education with electives such as medical management and outpatient specialty electives such as dermatology, rheumatology, orthopedics, and diabetes care. Residents can also take advantage of primary care electives where they visit other Med-Peds clinic sites to see a variety of clinic practices and models.
Many of our graduates have pursued careers in primary care in locations as varied as Boston, Philadelphia, Washington, New Hampshire, and several Indian Health Service locations. Several of our graduates have pursued leadership careers in primary care, such as Soma Stout, a Med-Peds physician who also serves as the Medical Staff President at Cambridge Health Alliance and Co-Medical Director at Revere Family Health (featured on CNN discussing the crisis in primary care). Graduates have also pursued General Academic Medicine and Pediatrics Fellowships, Robert Wood Johnson Clinical Scholars Program, Global Women's Health Fellowship, and Primary Care Fellowships
Racial and Social Justice
Brigham and Women's/Boston Children's Hospital Medicine-Pediatric Residency is committed to Racial and Social Justice. Our residents, faculty and leadership share this mission and core commitment. Our efforts are focused in several arenas.
Residency:
Several years ago, we revamped our application review and rank process to be more wholistic and inclusive with a clear mission to recruit and retain a diverse group of outstanding trainees. We review each application completely and do not use numerical cut offs in any way.
Residency leadership is involved with Racial Justice Initiatives through our linked categorical residencies and the hospital. We serve on Diversity and Inclusion and Racial Justice Taskforces, Committees and Subcommittees at both Brigham and Women's and Boston Children's Hospital.
We include discussions, reflections and workshops about implicit bias, upstander training, racism in medicine and others into our monthly academic half day and annual retreat.
Residents are leaders in various initiatives as well such as analyzing the data around "Code Grey" security calls in the hospital for racial inequities in percent called and outcomes.
We encourage interested students to visit the Residency websites for the Boston Combined Residency in Pediatrics and the Brigham and Women's Internal Medicine Residency to learn about their extensive work in these areas as well.  
Clinic: Our clinic was developed and continues to be run based on a model of patient centered, team-based care that is committed to eliminating inequities and reaching the most vulnerable of our population.
Mission, Vision, Values: we have refined and posted an updated statement highlighting our commitment to Racial and Social Justice.
Staff: We hire to mission through group interviews and have a bilingual staff to better serve our large population of patients who speak Spanish. We have an expanded team to better serve our patients including Community Health Workers, Patient Navigator, Social Worker, Population Health Manager, High Risk Care Coordinator Nurse and Resource Specialists. We help patients address barriers such as transportation, applying for food stamps, insurance, accessing local sources for food banks and delivered prepared meals, adult day programming, and more.
Community Outreach: We have participated in multiple health fairs and flu shot drives in the community; our residents have given health topic talks at local community centers and written articles for the lay public that were published on the Faulkner Hospital website. We relocated our clinic to a brand-new facility in February 2020 and since have connected with a local non-profit Anti-Racism Organization to start to get to know our new local community and begin outreach to community organizations.
QI: quality improvement initiatives are examined with a lens for Racial and Social Justice and we require that some initiatives are focused specifically on these issues. Currently, one of our resident-led QI projects is to introduce discussions of Racial and Social Justice into well child visits across all BWH pediatric practices. We are also committed to providing books and other education resources for our pediatric patients in both Spanish and English with diverse images/characters, and are expanding our selection to include explicitly anti-racist pediatric titles.
Hospital:

Our residency leadership is represented on the Brigham and Women's Department Chairs Diversity, Equity and Inclusion Task Force. This group is coordinating across hospital Departments to implement changes to improve recruitment, retention, mentoring and advancement of trainees and faculty who identify as underrepresented in medicine. It has additional goals of education of all faculty on Anti-Racism topics and working to address inequities in health care and provide expanded resources to patients across the Brigham and Women's Hospital system.
Intern and Resident Salary and Benefits
Four weeks of vacation per year, plus one holiday off per year.
Annual salaries for AY2022-2023:

PGY-1: $71,400
PGY-2: $75,000
PGY-3: $78,500
PGY-4: $82,500

A variety of health insurance plans are offered which cover both residents and their immediate family (spouse and unmarried dependent children up to 26 years of age); costs vary depending on plan selections.
Parking heavily subsidized by the hospital.
Uniforms, laundry service for coats, professional liability insurance, long term disability and life insurance are all provided for the house staff.
The hospital offers a variety of benefits that residents may purchase based on their individual needs such as additional life insurance, dependent care accounts, etc.
Our Apartment Guarantee Program will eliminate the requirement for last-month and security deposits for most Boston-area landlords.
An interest-free loan is available to qualifying trainees through the Christian-Weiss Loan Program.
Hold appointments as clinical fellows at Harvard Medical School.
Additional funds and travel scholarships are available to Med-Peds residents. Please contact the residency program for additional information.
For information on the 2022-2023 BWH contract and benefits, please visit the MGB GME website.
The Harvard Med-Peds Program participates in the National Resident Match Program (NRMP). The Department of Medicine at Brigham and Women's Hospital is committed to diversity within its faculty and staff. The Medicine-Pediatrics Selection Committee actively encourages applications from women and members of minority groups. All applications are considered without regard to race, religion, gender, or national origin. An interview is an important part of the application process. Invitations for personal interviews, which occur from November through December, are issued only after the applicant's file is completed and reviewed by members of the Internship Selection Committee. Applications will be handled through the Electronic Residency Application Service (ERAS) which is provided by the
Association of American Medical Colleges
(AAMC). ERAS is a paperless application service that allows you to transmit your residency application, Dean's letter, letters of recommendation, and transcript over the Internet. We will not be mailing out or accepting paper applications. For more information on ERAS and to download an application, please visit the
AAMC's
website. Your application should include the following:
ERAS application – including:

Common Application Form (CAF)

Transcripts
3-4 letters of recommendation

One from the Chair of Internal Medicine or Core Medicine Rotation Director
One from the Chair of Pediatrics or Core Pediatrics Rotation Director
Up to two letters of your choice

Dean's Letter
Personal Statement
Photo
Curriculum Vitae
Copy of Step I & II USMLE scores*
*We do not REQUIRE Step II be available by November 1; however, we do appreciate as much data about you as possible by November 1
ACGME Program code — 7002414084
NRMP MATCH code — 1265700C0
2022 Interview Dates:
November 9, 2022
November 16, 2022
November 30, 2022
December 7, 2022
December 14, 2022
*Please note that all interviews for the 2021 cycle will be virtual.
We are committed to a holistic review of applications, which results in a relatively lengthy processing time for our applications. We appreciate your patience!