BWH Division of General Internal Medicine Primary Care Program
Our primary care program is a close-knit family within the larger community of the BWH internal medicine residency. Our residents hail from medical schools across the U.S. and go on to pursue exceptionally diverse and impactful careers after training, in every facet of healthcare.
Hallmarks of our program include: a broad array of clinic sites where residents assume primary ownership of a patient panel; a curriculum that progresses from foundational to advanced topics with each year of training; invested mentorship to support personal and professional growth; and a strong commitment to fostering community and inclusivity.
Why did you choose to train at BWH?
Top tier program with the most supportive environment and absolutely no cut-throat nature. Focus is on excellent patient care and learning rather than breaking you down. Wonderful colleagues
Why did you choose to train at BWH?
Exceptional clinical training, unparalleled opportunities, fantastic global health and health equity training
Why did you choose to train at BWH?
Brigham combines rigorous clinical training with the support and schedule you need to be a whole, happy human outside of medicine. You can do anything here, and you will be supported!
Why did you choose to train at BWH?
There's a culture of love within the program, especially within the primary care community that I thought would be really important to center on in my medical training.
Why did you choose to train at BWH?
I chose BWH for its exceptional clinical training in a collaborative environment, broad range of research exposure, and opportunities to grow as a medical educator.
Why did you choose to train at BWH?
A major reason was the primary care track. I have enjoyed having a smaller network of people within the larger program who love primary care and who are passionate about social justice and health equity.
What do you love most about the Brigham Family?
Having co-workers who not only want the best for patients and their families, but also for their colleagues and daily provide support for each other to ensure this is realized.
What do you love most about the Brigham Family?
The common thread amongst trainees, faculty, and staff is kindness and empathy, which is so important with the constant challenges you can face practicing medicine.
What do you love most about the Brigham Family?
We take our jobs seriously without taking ourselves too seriously.
What do you love most about the Brigham Family?
The culture that recognizes the humanity and complexity of patients and providers.
What do you love most about the Brigham Family?
We get to do something meaningful for people every day. Watching my co-interns and residents take care of patients is one of the most transformative professional and personal experiences of my life.
What do you love most about the Brigham Family?
It is such a vibrant community of talented residents who advocate for their patients and colleagues!
What do you love most about the Brigham Family?
Everyone has their own focus and ability to contribute to making medicine (and the world) more equitable and just. We are all able to uplift and encourage each other in whatever we choose to do.
What do you love most about the Brigham Family?
I am particularly impressed by the open communication between residents, chiefs, and program/hospital leadership, which has been an effective way to implement meaningful changes.
What do you love most about the Brigham Family?
When you're family, you never worry alone
The mission of the Brigham and Women's Hospital/Division of General Internal Medicine (BWH/DGM) Primary Care Program is to train outstanding primary care clinicians and to foster the next generation of leaders in general internal medicine.
Our mission encompasses these guiding principles:
Our Mission Statement was revised in 2019 through a resident-led collaborative process. We seek to promote resident engagement and collaboration in all facets of our program.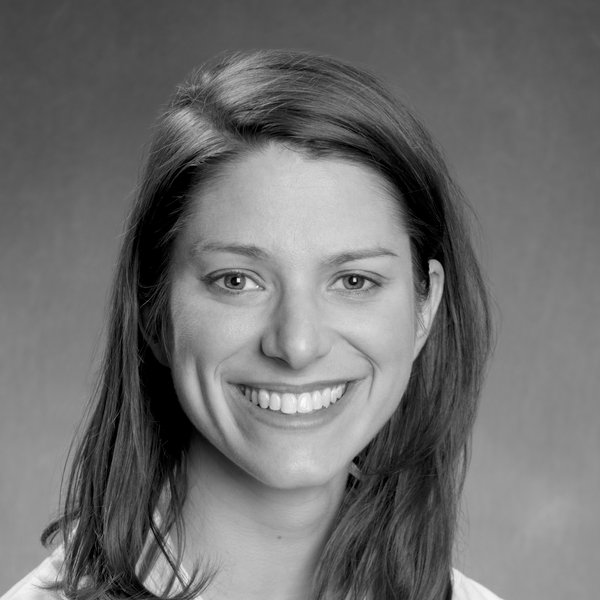 Program Director, BWH Division of General Medicine Primary Care Residency Program
Welcome. This is an exciting and important time to train in Primary Care Internal Medicine. The COVID-19 pandemic has vividly illustrated the many ways in which equitable access to comprehensive and high-quality primary care matters – to individuals, to communities, and to the health of our society. It has accelerated the adoption of innovative care delivery models that will better serve our patients. And it has reminded us of the critical ways in which front-line clinicians can advocate for their patients and for change.
The DGM program is a cohesive family within the larger residency. We are intentional about cultivating community, and we place a high emphasis on the importance of authentic, longitudinal relationships –between residents and their patients, between residents and faculty, and within resident cohorts. Our faculty mentors are committed to helping residents discover and realize their individual goals and diverse career interests.
We encourage you to apply if you are interested in meaningfully partnering with patients on their journeys, practicing comprehensive and evidence-based medicine, envisioning and working for a better future, and joining a peer community that will support and inspire you.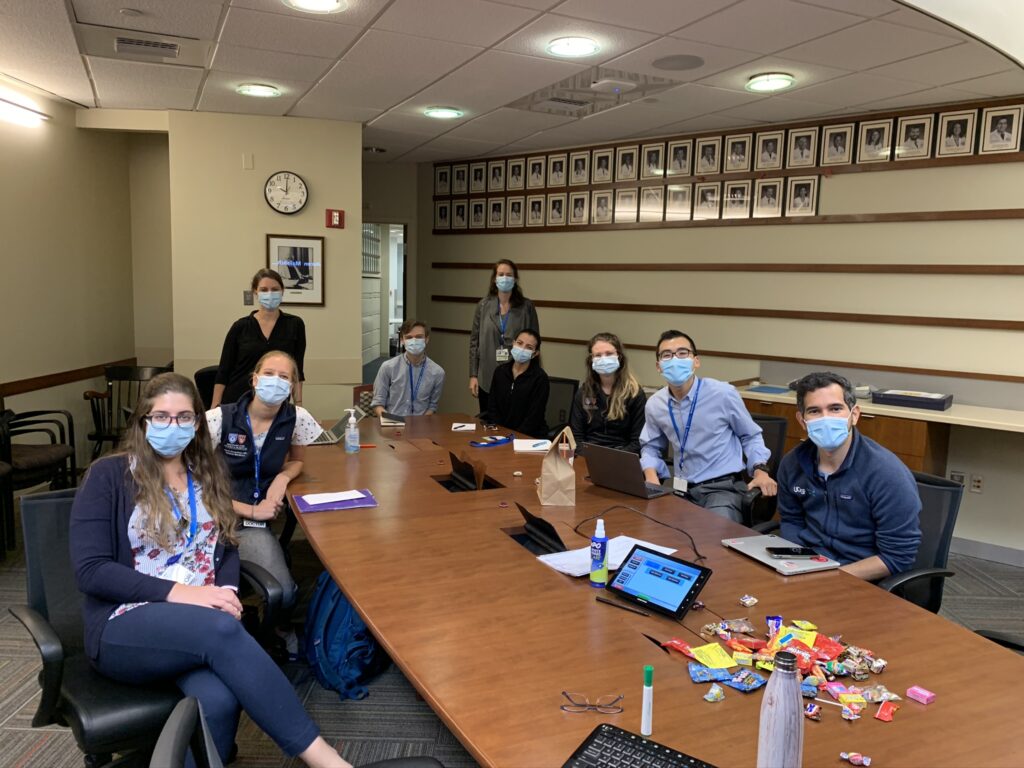 There are 24 residents in the program, 8 in each year.
Each class rotates together on ambulatory blocks throughout all 3 years of residency.

Intern year:

7 two-week ambulatory blocks with your cohort
1 two-week ambulatory specialty elective

Junior year:

8 two-week ambulatory blocks with your cohort
1 two-week ambulatory specialty elective
2-4 weeks additional elective time
2 weeks geriatrics

Senior year:

5 two-week ambulatory blocks with your cohort
10-12 weeks elective time

Twice per year, DGM interns, juniors, and seniors rotate together on ambulatory allowing opportunities for supplemental curriculum, peer mentoring, and community-building. Program-wide retreats occur twice yearly during these blocks. Recent retreat activities have included:

A guided walk around neighborhoods of Boston
Team-building workshops using techniques of improv theater
An afternoon of neighborhood beautification in Boston's Mission Hill
Panel discussions on the future of primary care delivery and on cultivating meaning and sustainability in clinical careers


Special events throughout the year bring together the DGM faculty and residents to foster mentoring, collaboration and social connections.
DGM residents have both a classroom-based and an experiential curriculum tailored to the needs of the generalist, arming them with the knowledge and skills to practice in any setting after graduation.
DGM residents have priority scheduling for sought-after elective experiences including:

Boston Healthcare for the Homeless
Addiction medicine
Women's healthcare
LGBTQ healthcare
Health policy externship at MassHealth
And more…

DGM residents may elect to participate in one of the Pathways available through the larger residency, including Leadership in Health Equity, Scholars in Medical Education, and Management and Leadership, among others..
| | Monday | Tuesday | Wednesday | Thursday | Friday |
| --- | --- | --- | --- | --- | --- |
| | | | | | |
| | | | | | |
Each week during a 2-week block typically contains 3 sessions of continuity clinic, 2-3 sessions of sub-specialty clinic, 2-3 sessions of didactics and 2-3 sessions of flexible time that can be used for mentoring meetings, personal projects, patient follow-up, and personal wellbeing.
| | Monday | Tuesday | Wednesday | Thursday | Friday |
| --- | --- | --- | --- | --- | --- |
| | | | | | |
| | | | | 2nd Longitudinal Clinic (optional) | |
Juniors may elect to add a 2nd longitudinal clinic once a week during ambulatory blocks. To underscore the program's commitment to professional development, all primary care junior residents are given funding and protected time to attend the annual meeting of the Society of General Internal Medicine.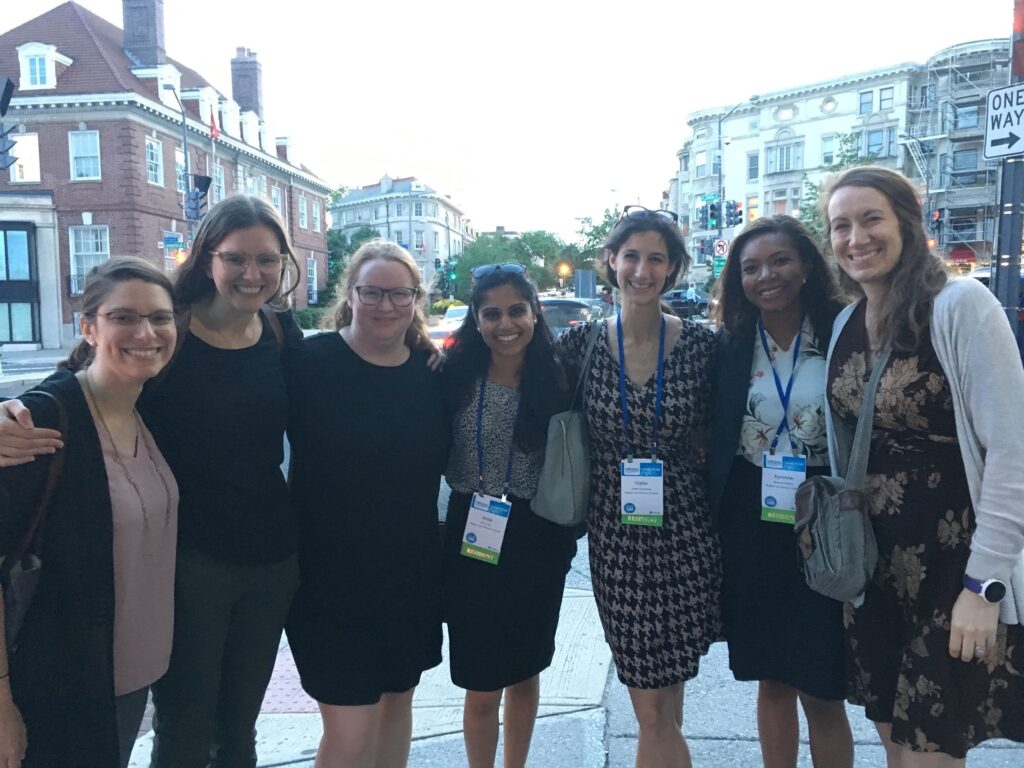 | | Monday | Tuesday | Wednesday | Thursday | Friday |
| --- | --- | --- | --- | --- | --- |
| | | | | | |
| | Dayfloat / Inpatient Coverage | | | 2nd Longitudinal Clinic (optional) | |
Senior schedules have more flexibility to allow for project time and other professional development. We strongly emphasize the development of teaching skills among our residents. Many of our senior residents have served as tutors in Harvard Medical School courses and as chief residents at the West Roxbury VA Hospital and Faulkner Hospital, as well as delivering didactics within the DGM program.  Senior residents may opt to undertake away electives; a popular option for this is a rotation at the Indian Health Service in either Shiprock or Gallup, NM.
Our clinical curriculum follows a three-year progression. Each year's content is tailored to the developmental stage of the resident.
Highlights include:
Intern "Bootcamp"
A peer-led series of sessions focused on the evaluation and management of the most common entities in primary care medicine
Social Justice and Advocacy
The Social Justice and Advocacy curriculum is a 3-year, longitudinal program that arms residents with the knowledge and skills to address health inequities and serve as effective advocates. Through curricula, skill-building workshops, and facilitated discourse, residents cultivate a justice-oriented approach to the provision of healthcare in both clinical and systems-level domains. As part of the advocacy arm, all residents make a yearly visit to the State House to meet with legislators and advocate on a relevant health-related issue.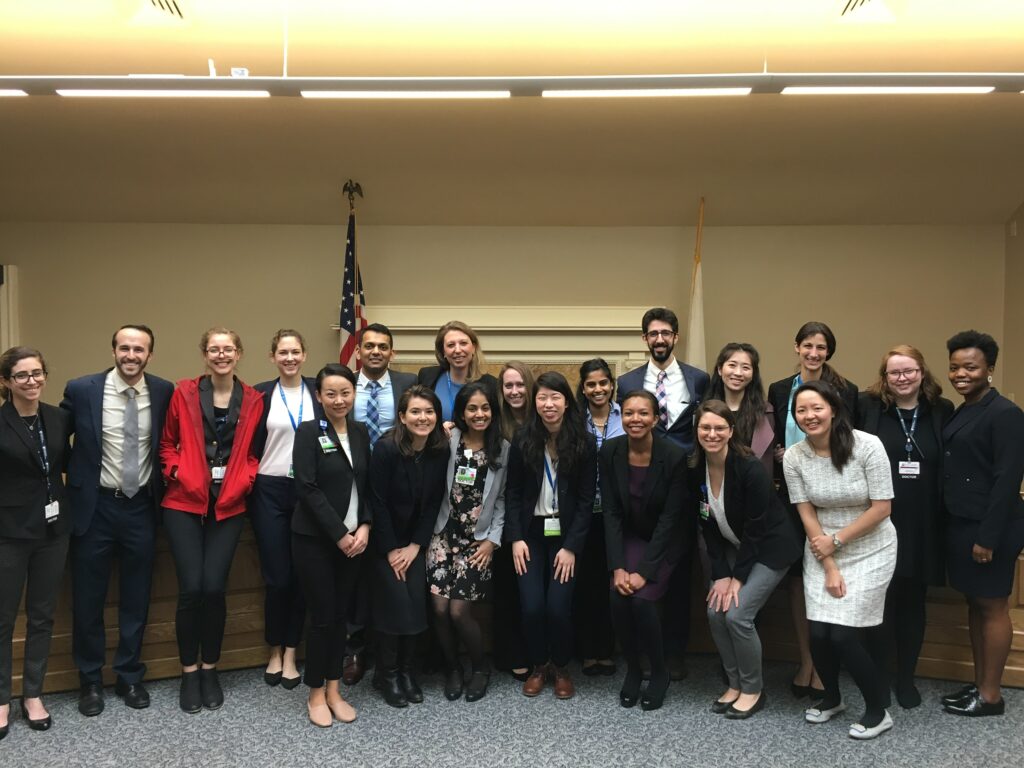 Quality Improvement
A longitudinal skill-based curriculum focusing on quality improvement and patient safety, including opportunities for learning population health and panel management.
…and more:
Buprenorphine waiver training, plus case-based learning on the care of patients with substance use disorders
Reflective practice sessions ("Balint group")
Advanced communication skills, including motivational interviewing and communication in serious illness
"Primary Care Roundtable" – multiple PCPs talking through common challenges and controversies in primary care medicine
"Clinical conundrums" high-yield case review with program director
Clinical epidemiology
Health policy
Professional development including negotiations and public speaking.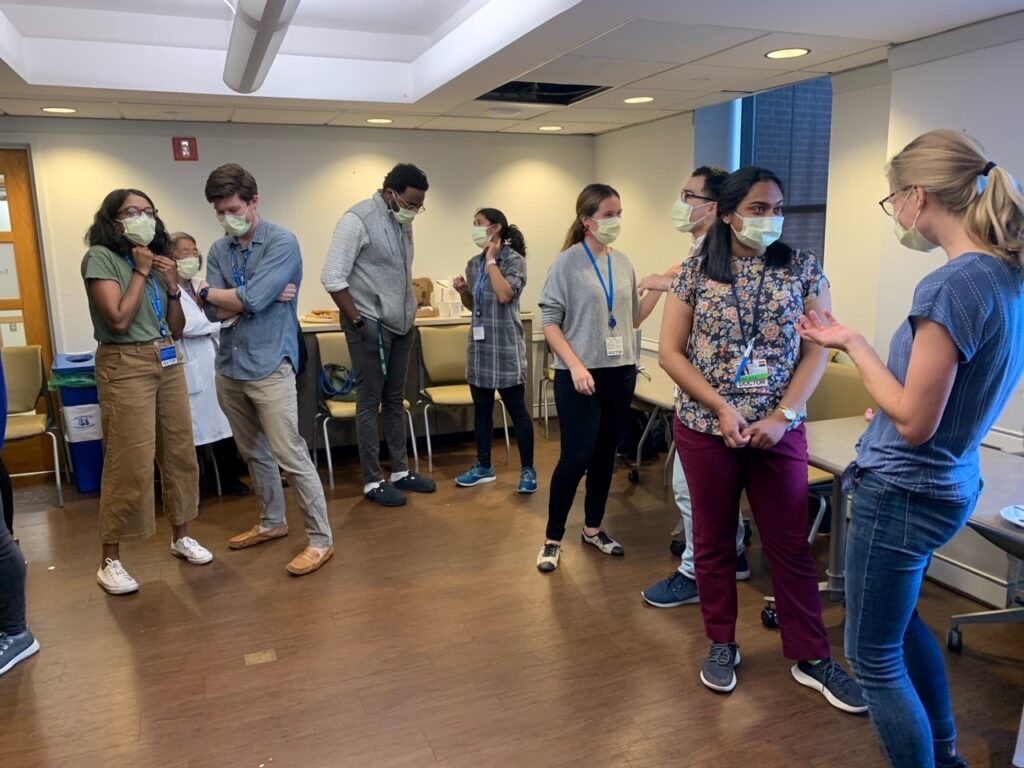 A hallmark of our program is the diversity of clinic sites in which our residents practice primary care medicine. These include community health centers, BWH-affiliated community-based practices and our large hospital-based teaching practice. Our residents are supported by highly skilled faculty preceptors who become key clinical and professional mentors over three years of training.
Over the last 5 years, our residents have practiced at the following clinical sites:
The Phyllis Jen Center for Primary Care
South Huntington Advanced Primary Care Associates
Southern Jamaica Plain Health Center
Brookside Community Health Center
Codman Square Community Health Center
The Fish Center for Women's Health
Uphams Corner Community Health Center
Brigham Circle Medical Associates
Many DGM residents elect to participate in a second continuity clinic (either in a different primary care setting or sub-specialty) in their junior and/or senior year. In recent years, these have included:
HIV Primary Care at Boston Healthcare for the Homeless
Immigrant and Refugee Health
Addiction Medicine
Gynecology
Each resident is provided time and mentorship to undertake a longitudinal project. Residents' projects have encompassed a wide range of domains, including investigative research, QI, curriculum development, community engagement, entrepreneurship, and medical humanities. Many residents' projects have become permanently integrated into the formal DGM curriculum. Many of our residents present their projects as scholarly work at SGIM or other national conferences and receive mentorship and financial support to do so.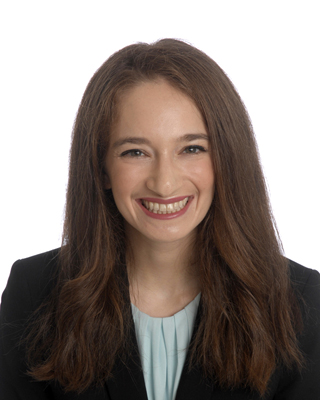 Columbia University Vagelos College of Physicians and Surgeons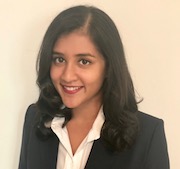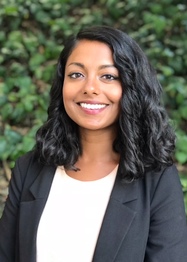 Prihatha Narasimmaraj, MD
University of California, San Francisco, School of Medicine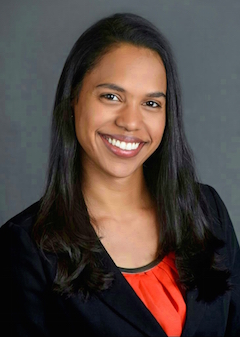 University of North Carolina at Chapel Hill School of Medicine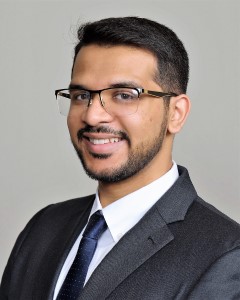 McGovern Medical School at the University of Texas Health Science Center at Houston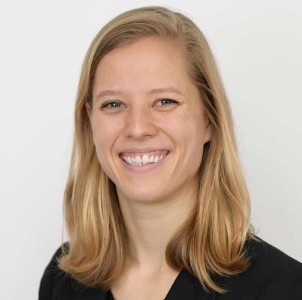 Emory University School of Medicine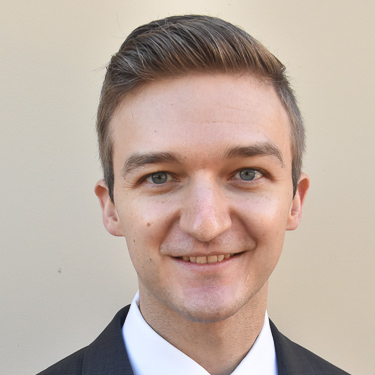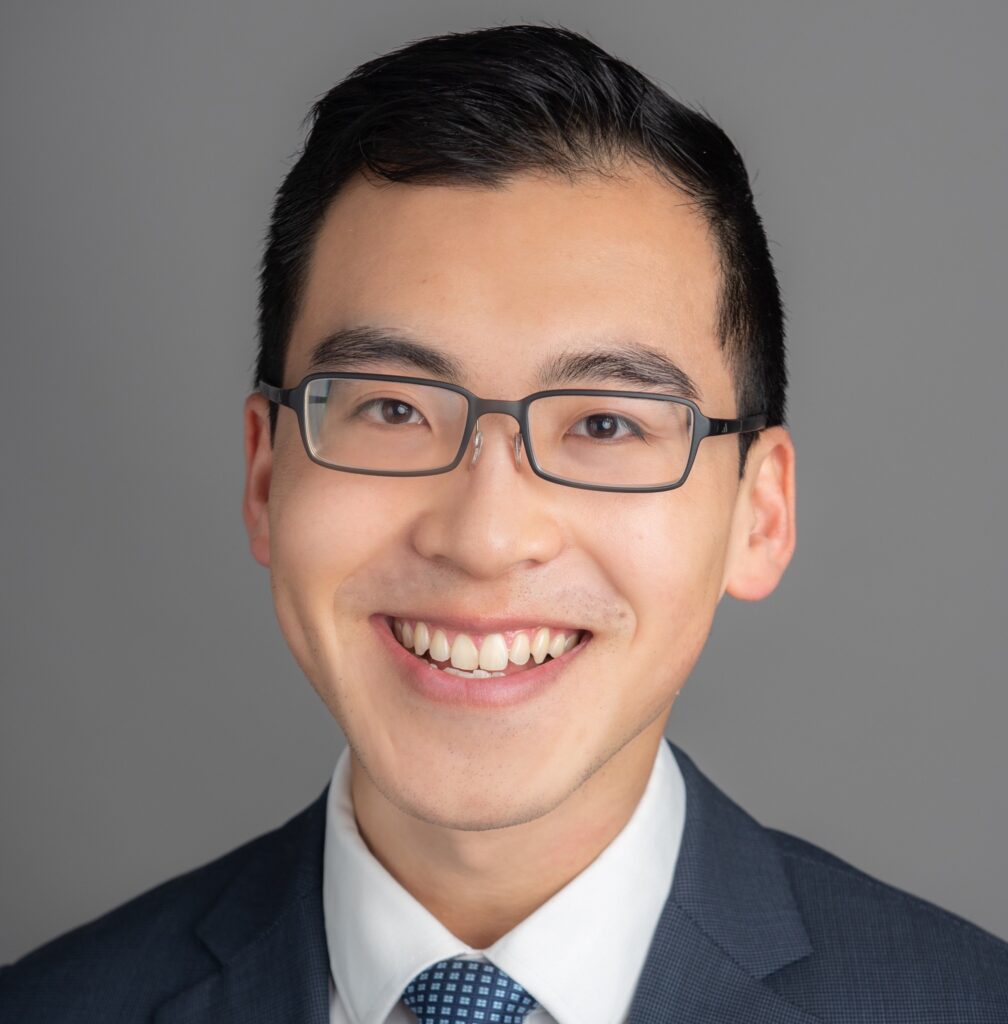 University of North Carolina at Chapel Hill School of Medicine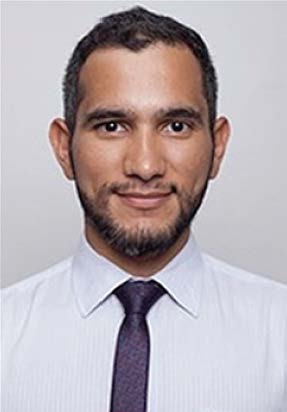 University of California, San Francisco, School of Medicine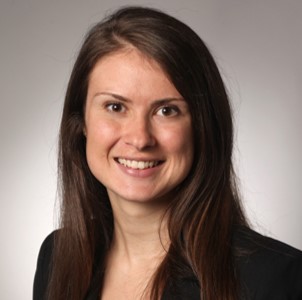 Vanderbilt University School of Medicine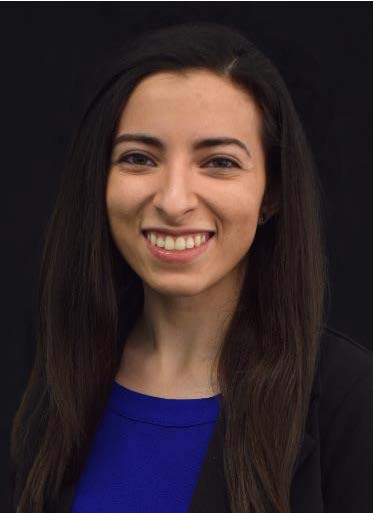 The University of Texas Health Science Center at San Antonio Joe R. and Teresa Lozano Long SOM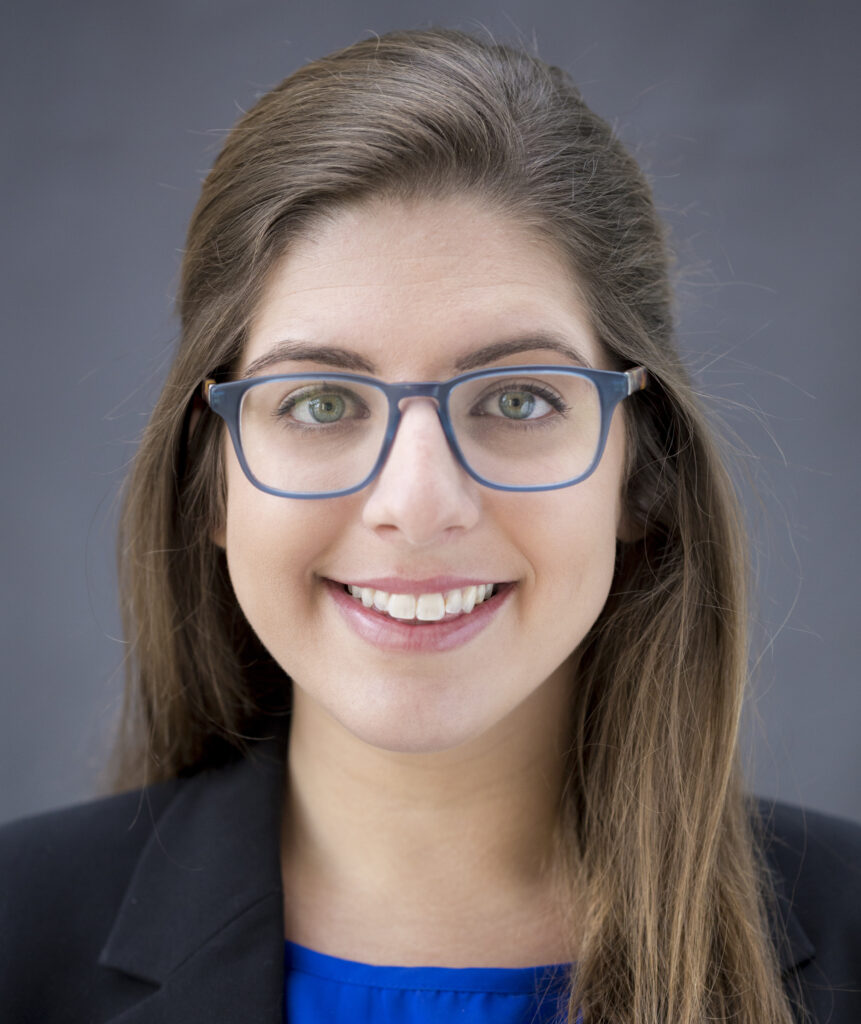 The Warren Alpert Medical School of Brown University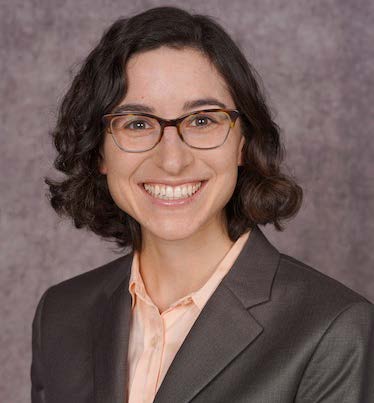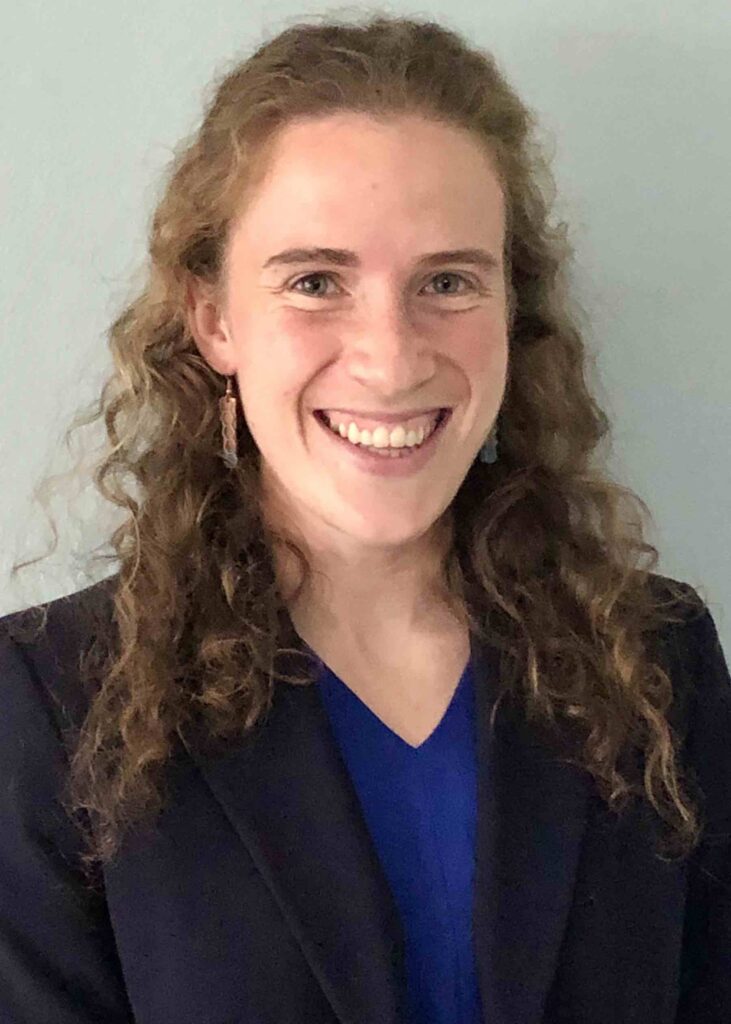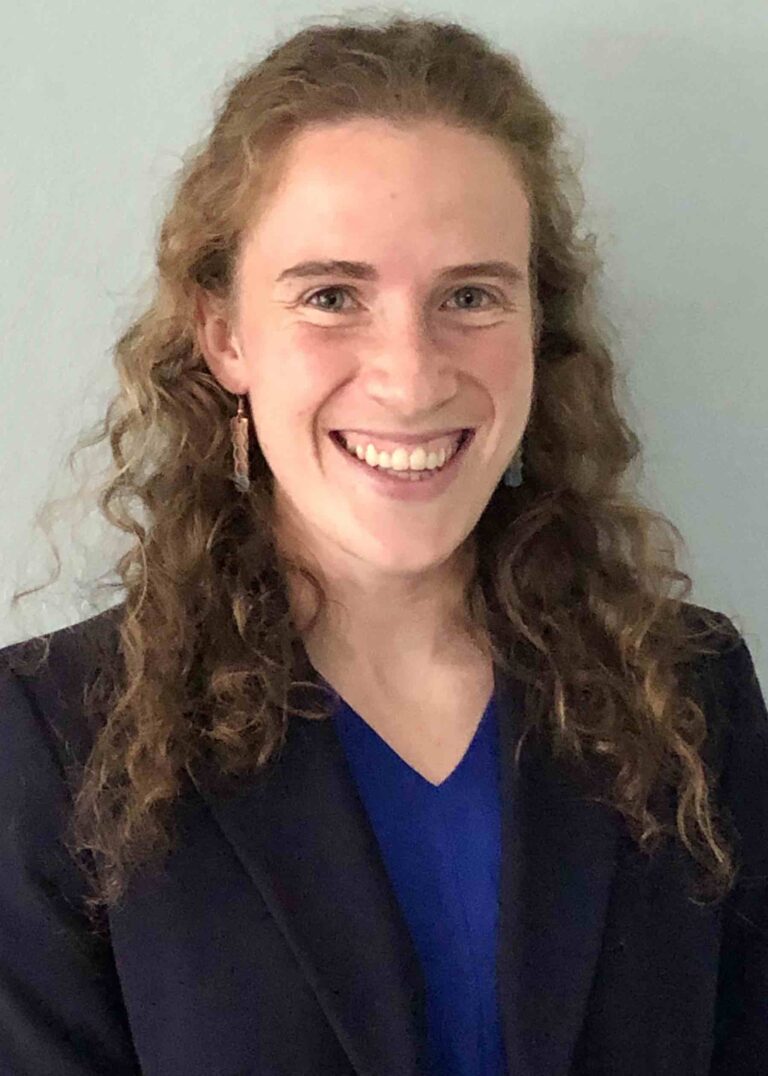 University of California, San Francisco, School of Medicine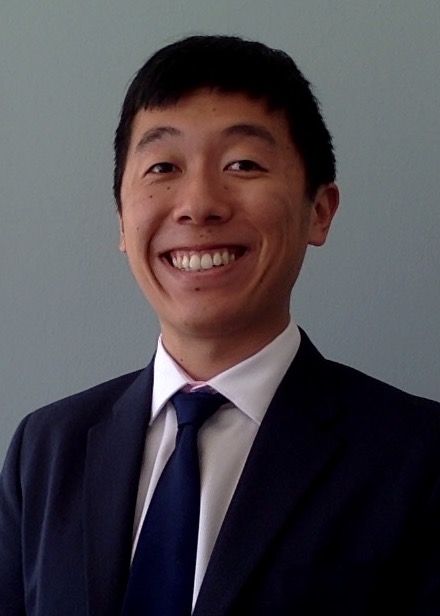 University of California, San Francisco, School of Medicine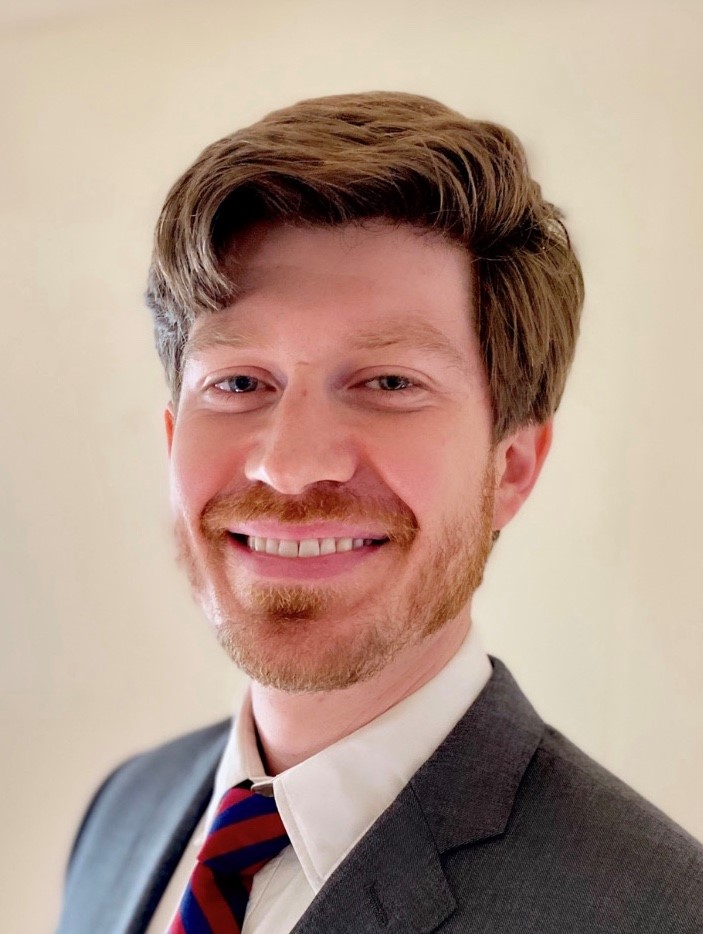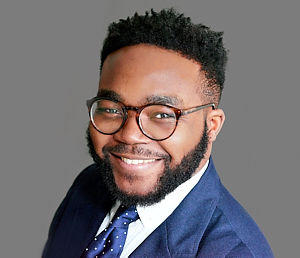 Max Jordan Nguemeni Tiako, MD, MS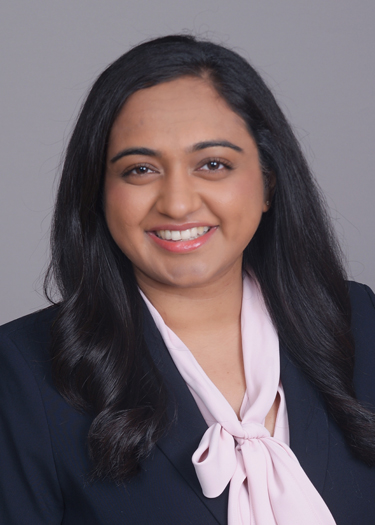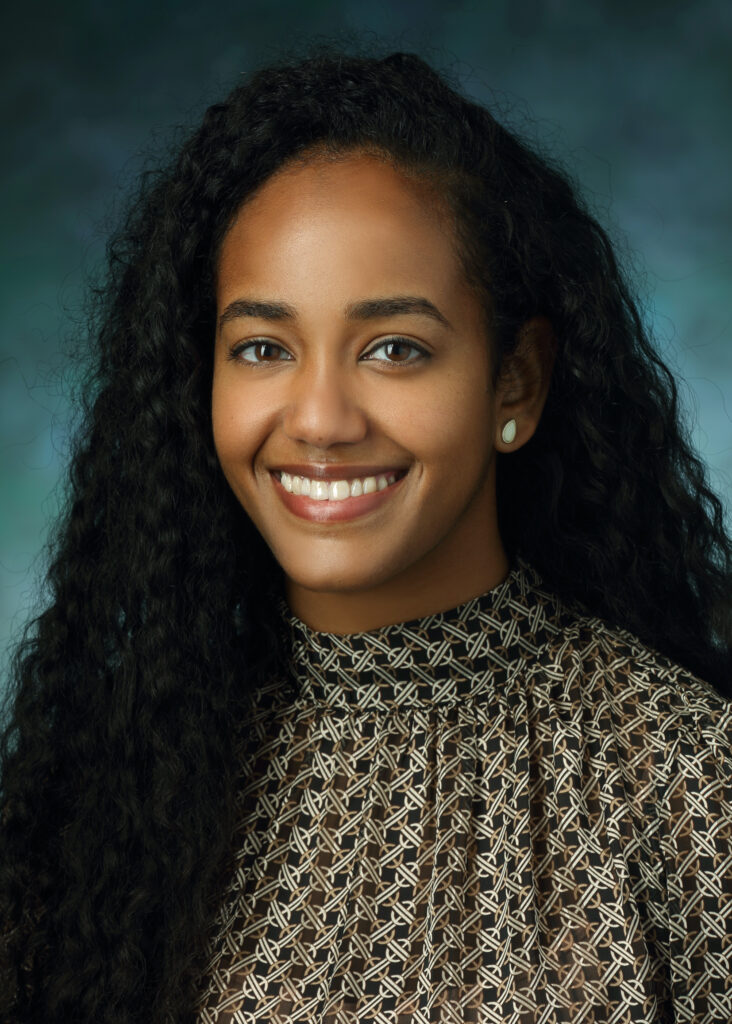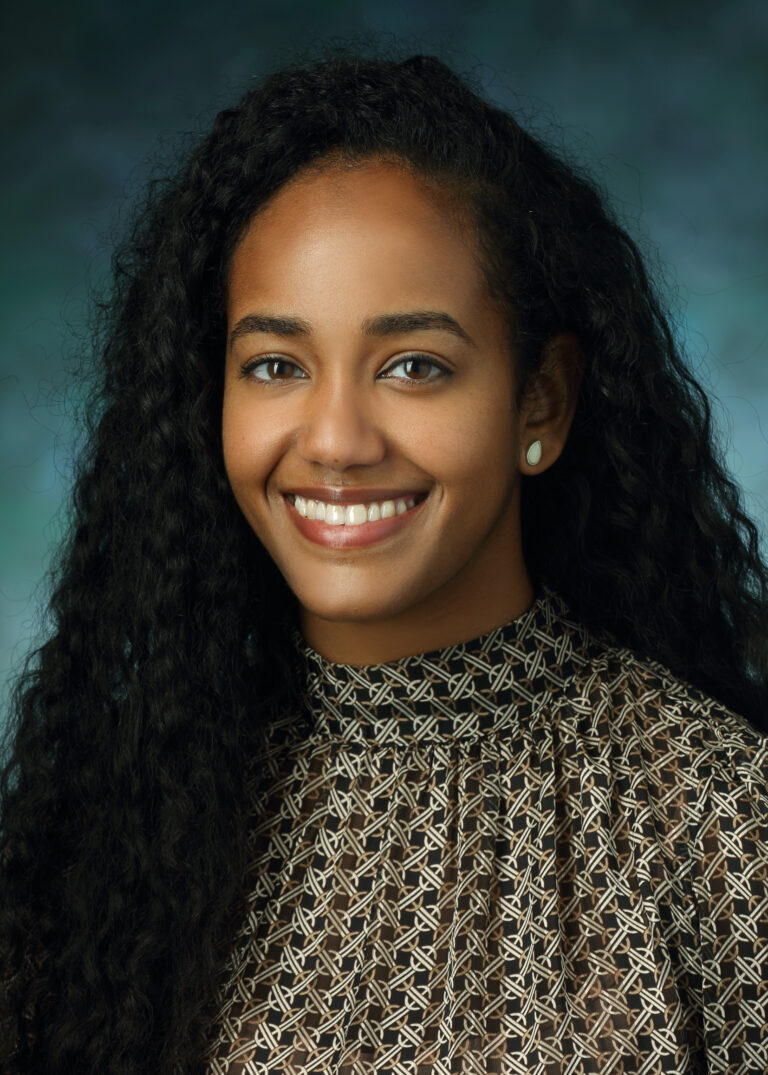 Johns Hopkins University School of Medicine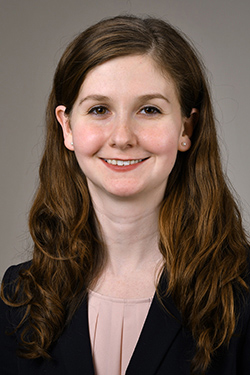 McGovern Medical School at the University of Texas Health Science Center at Houston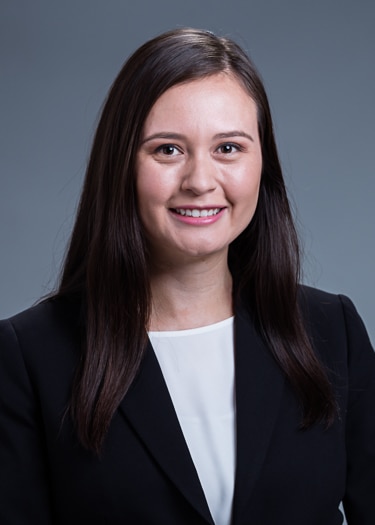 Boston University School of Medicine
There are a lot of options for tailoring experiences to your interests. Rather than feeling like a cog in a machine, the program leadership are constantly asking for what experiences and opportunities I would like to get out of residency and helping to make them happen.
I chose DGM because of the wonderful combination of academic and community medicine and because of the feeling of family within the program. I have been so sustained through my first year of residency by the solidarity and feeling of collective push towards health justice among my DGM peers. I am continuously humbled and inspired by the humanity, intelligence, drive and compassion of my DGM co-residents, alumni and leaders.
Clinic is my favorite part of every week. The team at the Jen Center is phenomenal. They welcomed me with open arms and everyone is so willing to help out as needed. I really can feel that compassionate patient care is at the core of all decisions and actions taken by the staff at the Jen Center. My clinic experience has made me all the more excited about a future in primary care.
My clinic site is the Phyllis Jen Center for primary care, and one of the aspects I most appreciate is the availability of resources to offer my most vulnerable patients. Housing specialists, pharmacists, social workers, community health workers, and more are available to help provide excellent care to patients for whom social determinants of health have created barriers to healthy living. I also have enjoyed working with a variety of fantastic faculty preceptors, who make a point of incorporating teaching into their clinical sessions with residents.
One of the many things I appreciate about Brookside Community Health Center is the strong commitment to social justice and the long-standing relationships it has with its patients. Working at Brookside has reaffirmed my desired career path of working as a primary care doctor with Spanish-speaking patients in the U.S. and abroad in a community setting.
DGM and HVMA/Atrius Shared Primary Care Community
Primary Care Chief Resident
Our programs are fortunate to have a dedicated primary care chief resident, who serves as a key educator, mentor and advocate for the residents across both programs and a champion of primary care education for the program at large. Our 2021-2022 Primary Care Chief Medical Resident is Dr. Lauren Malishchak.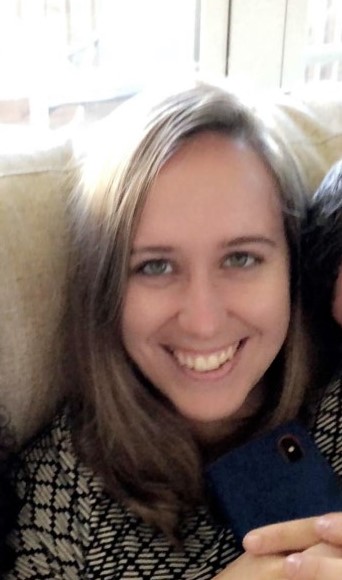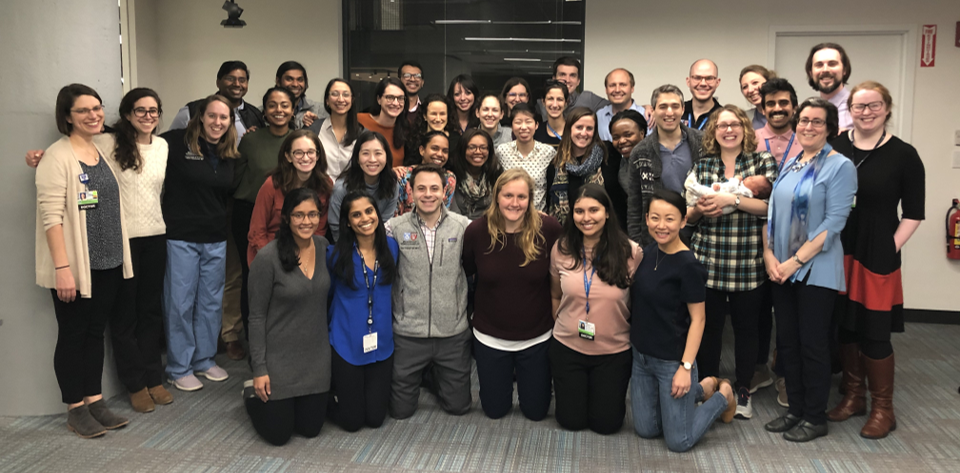 At our annual joint retreat, residents from our two primary care programs come together for an evening of community building, primary care inspiration, and plentiful good food. We often feature a keynote speaker from among our alumni.
In 2018, residents in the two primary care programs identified community outreach and engagement as a core tenet in their training. Sportsmen's Tennis and Enrichment Center is a tennis club located in Dorchester, a neighborhood of Boston. Sportsmen's has been serving Boston's inner city since 1961, as the first indoor non-profit tennis club built by and for the Black community. The BWH Center for Community Wellness (CCW) was launched at Sportsmen's in 2015 with a mission to advance health and chronic disease prevention in the communities of Dorchester, Mattapan, and Roxbury. Through the CCW, our residents are involved in a longitudinal capacity in conducting health education and health promotion workshops, a collaboration that has been deeply rewarding to all involved.
Shared Didactics and Events
As schedules permit, residents from the 2 programs come together for shared learning opportunities. One such opportunity is the clinical epidemiology curriculum, certain sessions of which occur jointly between our two programs. We also host combined dinners and other special events periodically during the year.
Our graduates pursue exceptionally diverse career pathways and we enthusiastically embrace the contributions of our alumni in every corner of health care. Our alumni practice in highly diverse settings throughout the U.S. and internationally including community health centers, private practices, innovative healthcare organizations, academic medical centers and government-affiliated systems such as the Veterans Administration and the Indian Health Service. Many pursue academic pathways as clinician-educators, clinician-innovators or clinician-investigators. Others have taken on major leadership roles in academia, government, and public health. Still others have spearheaded novel initiatives aimed at transforming healthcare delivery or have played important roles in setting state and federal health policy. We proudly maintain an active alumni network and our alumni are routinely involved in mentoring and advising our current residents. We are happy to connect our applicants with alumni around the country who share common career goals.
Class of 2021
Anne Duckles, MD, MPH – Hospitalist, MGH
Jennifer Hong, MD – Primary Care Internist, MGH
Clare Landefeld, MD – Addiction Medicine Fellow, MGH
Lauren Malishchak, MD – Primary Care Chief Resident, BWH
Fabiola Molina, MD – General Internal Medicine/NCSP Fellow, Yale University
Laura Nicholson, MD – Primary Care Internist and Home Hospitalist, BWH
Maria Patanwala, MD – General Internal Medicine/NCSP Fellow, UCLA
Class of 2020
Ayrenne Adams, MD, MPH – PCP and Clinical Director of SDoH, NYC Health and Hospitals
Katie Baird, MD – Primary Care Internist, MGH
Emily Cetrone, MD – Geriatrician, UNC
Tina Meade, MD – Primary Care Clinician-Educator, BWH
Chioma Okwara, MD – Hospitalist, BWH
Anita Rao, MD – Primary Care Internist, Atrius Health
Hallie Rozansky, MD – Addiction Medicine Fellow, BMC, currently BWH Chief Resident
Lisa Rotenstein, MD, MBA – PCP and Assistant Medical Director for Population Health and Wellbeing, BWH
Priscilla Wang, MD – PCP and Population Health Fellow, MGH
Yan Emily Yuan, MD – Endocrinology Fellowship, BWH
Class of 2019
Cricket Fisher, MD, MPhil – Hospitalist Clinician-Educator, BWH
Doug Jacobs, MD, MPH – PCP and Chief Innovation Officer, PA Dept Human Services
Sohan Japa, MD, MBA – Hospitalist and Entrepreneur
Laura Kolbe, MD – Hospitalist and Writer, Weill Cornell
Denise Pong, MD – Primary Care Clinician-Educator, Duke
Meghan Rudder, MD – Primary Care and Obstetric Medicine Specialist, BWH
Kristine Torres-Lockhart, MD – PCP and Addiction Medicine, Montefiore
Aileen Wright, MD – PCP and Informatics Researcher, Vanderbilt
Carrie Wunsch, MD – HIV Primary Care and Correctional Health, Brown
Class of 2018
Alexandra Bachorik, MD – Primary Care and Women's Health Clinician-Educator, BMC
Salina Bakshi, MD – PCP and Associate Medical Director of Primary Care, BWH
Patricia Foo, MD, PhD – Primary Care Clinician-Educator, Highland Hospital, Oakland, CA
Benjamin Grin, MD – Primary Care Internist, Kansas City, MO
June-Ho Kim, MD, MPH – PCP-Investigator, BWH and Ariadne Labs
Julia Loewenthal, MD – Geriatrician, Clinician-Educator, BWH
Anish Mehta, MD – Director of Clinical Affairs, Eden Health
Sheridan Reiger, MD, MPH – Home Care Clinician and WA Regional Associate Medical Director; ConcertoCare
Class of 2017
Michelle Christopher, MD – Palliative Care Internist, Tulane
Mohammad Dar, MD – Senior Medical Director, Payment and Care Delivery Innovation, Massachusetts Medicaid (MassHealth)
Jessica Hoy, MD – Internist, Indian Health Service
Ravi Parikh, MD, MPP – Clinician-Investigator, UPenn
Tisamarie Sherry, MD, PhD – Deputy Assistant Secretary for Planning and Evaluation (Behavioral Health, Disability and Aging Policy) at US Dept of HHS
Isis Smith, MD – Primary Care and HIV Medicine Clinician-Educator, Tulane
Lindsay Warner, MD – Primary Care Internist, Virginia Mason, WA
Daniel Weisberg, MD – Medical Director, Galileo